Lines for
Boxing
Hearing the iconic phrase coined by announcer Michael Buffer "Let's get ready to rumble" creates an anticipation and excitement that no other introduction in sport can.
To the connoisseurs boxing is a refined sport, not just two guys willing to get beat up, there is strategy and style in this sport not seen elsewhere. And there is also ample opportunity to make some serious money.
Boxing offers many ways to bet and therefore many ways for you to make money, the most popular markets are match odds, round betting, method of winning (KO, Technical KO, decision, etc.) total rounds, and others.
Boxing Gambling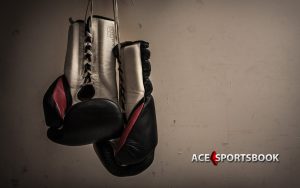 To make betting on boxing profitable the first thing you need is a solid line, and AceSportsbook.com is known for having the best boxing odds in the industry. You should look for value in a bet and not just the winner, do some research into each fighter, look for things like, is he a fast fighter, is he known as a hard puncher, can he go the distance? The reality of a lot of boxing matches is that the fighter who has the most endurance also has the best chance of winning. Once you know what you want to bet, check this page and we guarantee you will find the best odds.
The lines displayed in this page are updated periodically, for the most resent and up to date lines make sure to log in to your Ace Sportsbook account.
Since we offer multiple betting lines for the same game, please make sure you read the tittle of the selected line to ensure you have selected the correct odds.
To view another sport, just more odds here »
You'll find the latest boxing fights picks, news and previews!
Check Ace Sportsbook's boxing gambling rules guide here.