Lines for
NCAA Football
"Money won is twice as sweet as money earned" –
Paul Newman as Eddie Felson – Movie: The color of Money
The last week of August usually signals the beginning of another College Football season, yes, NFL is not enough, especially when it comes to betting on football, that's the love for the sport.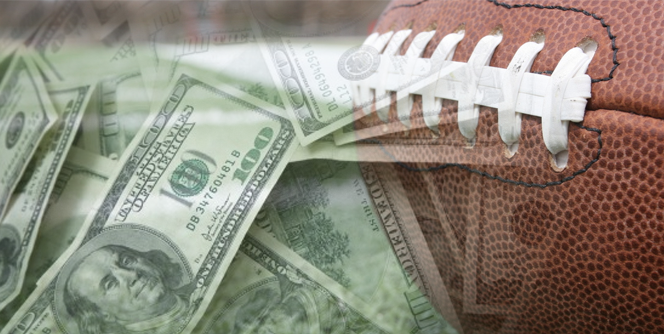 Betting on College Football follows pretty much the same rules and principles as when you are wagering on NFL, except that will NCAAF scores can be very unpredictable and thus the oddsmakers have a very hard time establishing the right line, there's always a discrepancy of opinions here and there, that's why more than often you'll see differences in lines in different sportsbooks for the same college football game, remember that clients' betting patterns influence the lines and odds, so when betting on NCAA football make sure to check on the live lines consistently so that you can place your bets at the number you like.
Want some tips for betting on NCAA Football?
Keep eyes on underdogs playing at home, these are an interesting bet as they usually manage to cover the spread, and if you decide to go for the underdog, place your bet late in the week.
Do your homework, whether you follow a particular conference or a few particular teams, stay up to date with results, statistics, injuries, get all the facts you can get… don't follow the so called experts in the media, do your own research and trust your instinct
Last tip: Keep your action right here at AceSportsbook.com.
The lines displayed on this page are updated periodically, for the most recent and up to date lines make sure to log in to your AceSportsbook.com account.
Since we offer multiple betting lines for the same game, please make sure you read the title of the selected line to ensure you have selected the correct odds.
To view another sport, just odds here »
You'll find the latest NCAA football picks, football news, and previews!
Check Ace Sportsbook's College football gambling rules guide.