East Division Showdown: Mets vs. Nationals
May 24, 2016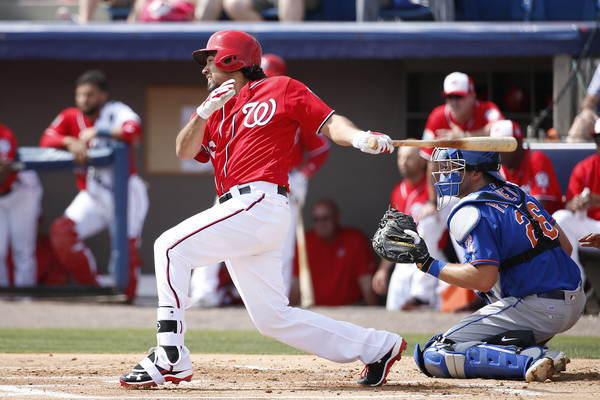 On Wednesday the Mets will wrap up a 3 game series against the Nationals. The matchup between the current number one and two of the East Division is sure to be a cliff hanger.
Only one game separates these two teams, the Nationals lead the division 27-18 with a PCT of 0.600 while the Mets are very close behind at 26-18 with an equally impressive PCT of 0.591, it doesn't get much closer than this folk's.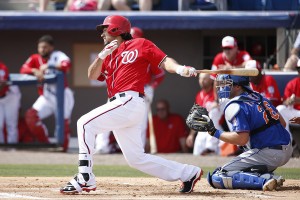 With stats so close it all comes down to the starting pitchers. For this outing the Mets are sending Left hander Steve Matz and the Nationals have appointed Tanner Roark who is a right hander. Let's take a closer look at these two players.
This will be the first game for twenty-four-year-old Steve Matz since he received a cortisone shot in his elbow. This will be his first encounter career starter against the Washington Nationals, and it will be a challenge for him as the Nationals are amongst the best teams against left handers. Matz is 6-1 this season with an ERA of 2.81, he has a strong and fast pitch, his average pitch seed for his sinker pitch is 93.72 mph above the average for the entire MLB which stands at 91.52, this may help him against the Nationals.
At first glance twenty-nine-year old Tanner Roark doesn't seem to be a good match against Matz, this year is 3-3 which is not great. However, when you analyze his stats even further, you see his season ERA is comparable to that of Matz at 2.89. If you add that he is 5-0 in his six previous starts against the Mets and you take into consideration that experience does count for something, then the matchup no longer seems to be so despairing.
Now while we can all agree that in baseball the pitcher is one of the most important players in the game and can signify the win or loss of the team, we need to remember that baseball is a team sport, and how a team interacts and performs compliments the efforts of the pitcher.
Offensively the Nationals are a better a team, they score more per game and have more offensive hits and walks than the Mets do. Defensively they also outperform the NY Mets even though the percentages are minimal, an important stat is that they allow less defensive hits and strikeout their opponents more on average.
Now stats are important but they do not determine the winner of a game with a 100% accuracy, after all the Mets beat the Nationals 7-1 in game one of this series.
For this particular game I side with the Mets, I feel that even though Steve Matz is a left hander pitcher he will manage to give Washington a hard enough time as to allow his team mates to win the game.
The best odds to bet on MLB are at Ace Sportsbook, and of course you also have incredible bonuses and incomparable customer service. Betting on MLB is easy, but winning is even easier, we gave you a lot of great info right now so take advantage of it, go to AceSportsbook.com to place your wagers.