Cleveland Cavaliers Looking to Bounce Back and it all Depends on one Man
June 7, 2016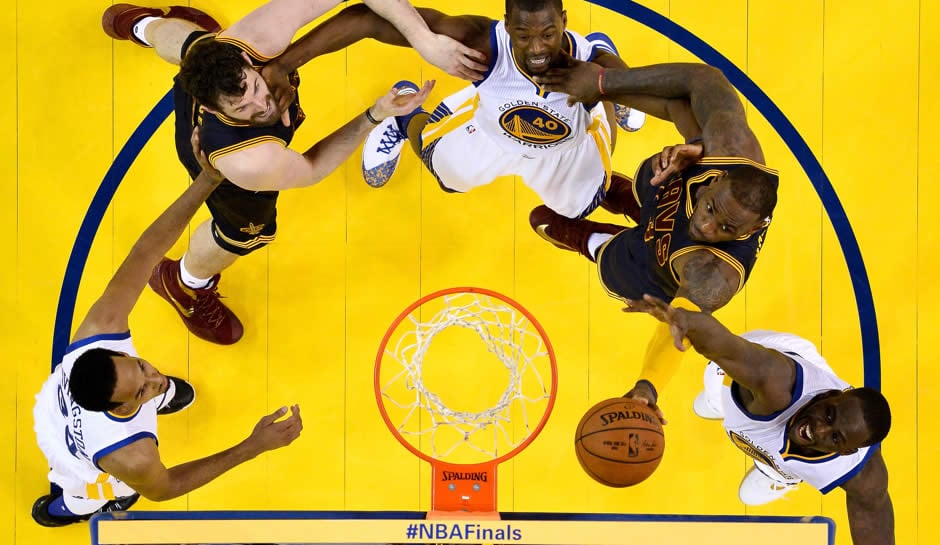 Golden State Warriors lead the series 2-0 against the Cleveland Cavaliers and the third game of will take place on Wednesday, June 8th at the home of the Cavaliers, Quicken Loans Arena.
Warriors Make Teamwork Count
Team work and versatility have allowed Golden State Warriors to give an impressive performance in the first two games, while LeBron James and the rest of the Cavaliers have had two off nights when it comes to their offensive effectiveness, now they can only hope that playing at home will give them the motivation and advantage they need to turn the series around.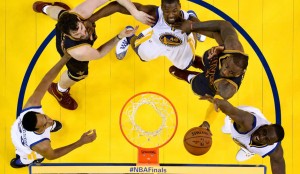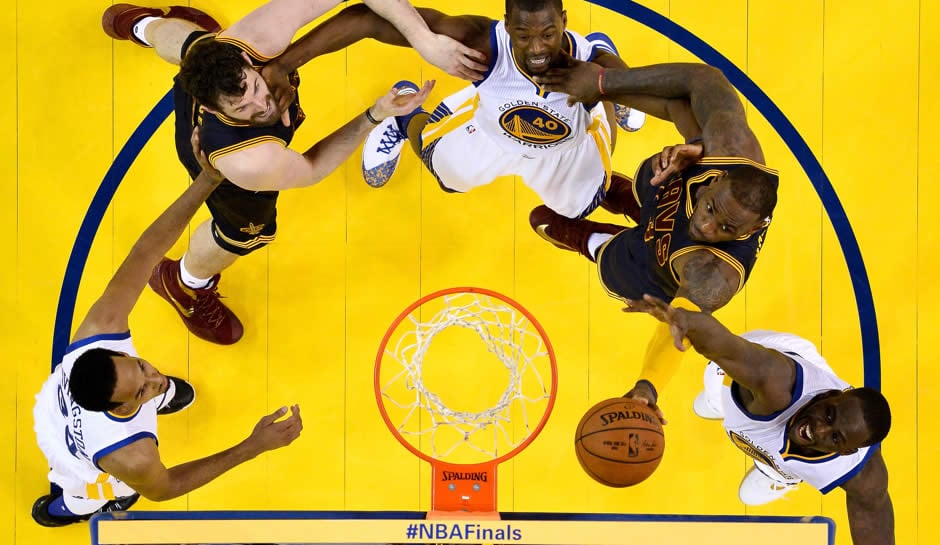 The Cavaliers are in desperate need of a win or the season will be over very fast. There's also the possibility of having lost a key player for Wednesday night, as Kevin Love still needs to be cleared to play as per the NBA's concussion protocol. Contrary to what the majority of us expected, the Cavs haven't shown collective work, even Love and Irving are coming up short and last year's story seems to be repeating itself, with Cleveland's performance seems to depend on one man, LeBron James, if LeBron is not having a good night the team falls apart, the Warriors know this and they capitalize on it.
Golden State Warriors are not as strong when they go on the road, but the way they have been playing lately it's hard to imagine they would let this series win and the possibility of getting two consecutive championships slip through their hands. Stephen Curry, Green, Thompson, Bogut and  Iguodala have all been contributing their own to the team's success, both offensively and defensively the work shows and their confidence keeps increasing.
Odds favor Golden State at -1 while the total stands at 206; 59% of the bets are being placed in the Warriors and when it comes to the total 63% are going for the under 206.  At these odds and for what we've seen so far I'd take Golden State Warriors for sure.
Although Cleveland will hold the home advantage this Wednesday, if they continue to play the same way it won't make a difference, the last time Cleveland Cavaliers beat the Golden State Warriors was Game 3 of last season's NBA Final… hopefully for them and for all NBA fans they will manage to bounce back and make up for a more interesting final, since so far it's been one-sided.
If you want to bet on Warriors vs. Cavaliers, visit AceSportsbook.com, great odds and live betting available for the NBA finals; request your bonus and enjoy betting on the NBA at the sportsbook that gives you next day payouts and a free payout every month.
Game 4 – June 10, Warriors at Cavaliers, 9 p.m.
Game 5* – June 13, Cavaliers at Warriors, 9 p.m.
Game 6* – June 16, Warriors at Cavaliers, 9 p.m.
Game 7* – June 19, Cavaliers at Warriors, 8 p.m.
*If necessary.