Golden State Warriors vs Portland Trail Blazers
March 3, 2021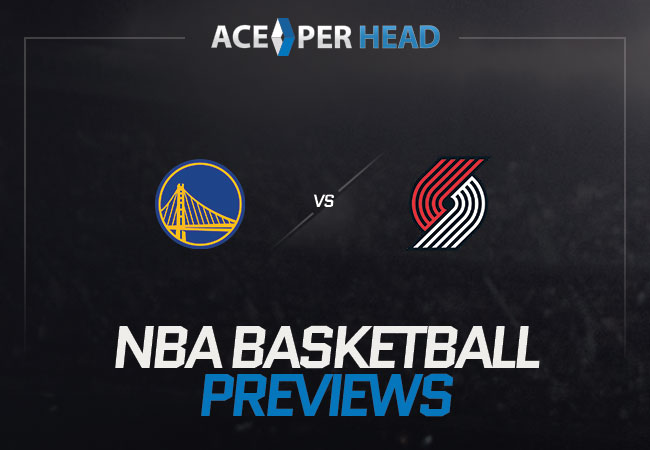 The Golden State Warriors head to Portland to face off against the Trail Blazers to try and come back off of a tough loss.
The Trail Blazers go into this game as one-point underdogs and are currently playing with a record of nineteen wins and fourteen losses. In which, in their most recent contest they beat the Charlotte Hornets.
The Trail Blazers are one of the most dominant teams in the West this season and have displayed their dominance against the Hornets in the recent contest. Carmelo Anthony had a day in this outing, and he had support from Robert Covington who went hard in the paint. These two play well together, both contributing steals in the double digits. Damian Lillard was a huge help on offense, making such an impact in this game by helping them get out of a slump where they lost four games straight. Besides that, they have been playing well as a unit and look promising in the playoffs. As far as injuries go, C.J. McCollum and Jusuf Nurkic are out with injuries, but they are expected to be cleared after the All-Star break. Additionally, Portland only has one more game until the break to regroup and get ready for the second leg of the season.
The Golden State Warriors are currently playing with a professional record of nineteen wins and sixteen losses. They are going into this one off a loss against the Lakers 117-91, being behind most of the game. With Draymond Green averaging twelve assists per game and being hurt in this game, you could contribute the loss to his absence. If this team is able to get healthy during their downtime, after the break, they have a chance to get things back on track for a decent playoff run. The last time these teams met was twice in January and they are tied in the series so far. Both of these games were blowouts too, and they are looking to break the tie.
At www.AcePerHead.com our pick is going to the Golden State Warriors to win this game against the spread. Check info about the best Bookmaker platform providers.
At Ace Per Head our expert line managers work hard and manage hundreds of line types at a time so you can bet with confidence. 
Golden State Warriors:
Portland Trail Blazers: