Houston Rockets vs Utah Jazz
March 12, 2021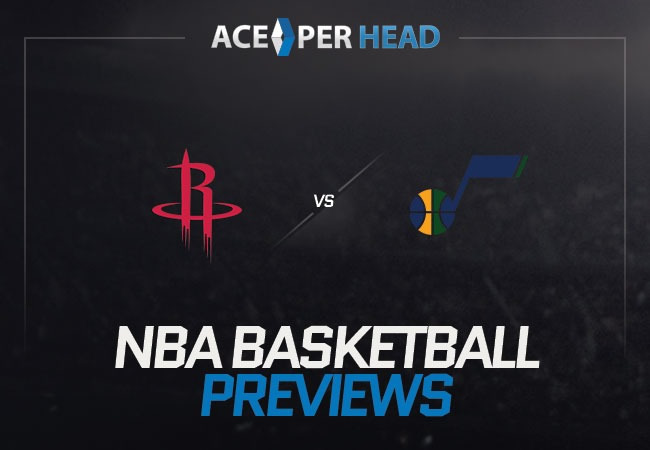 10:00 p.m. @ Vivint Smart Home Arena
The Rockets head to Utah to take on the Jazz for some Friday night hoops after the All-Star Break.
The Houston Rockets open this contest as the underdogs. The Utah Jazz is the home team residing, in Salt Lake City, Utah, and is the most dominant team in the West. The Jazz is playing with a record of twenty-seven wins and nine losses, and they have been playing as a powerful home team at most of their home games this season while holding a fifteen and two record. This has helped them get to where they are as the top seed in the Western Conference. Notably, this is a surprising feat from this club. LeBron James has even talked about the Jazz drafting his All-Star team, throwing shade by referencing them as "The team nobody picked growing up". This was nothing but shots taken at the Jazz who are kings of the Western Conference right now, while "The King" and his team of champions can't keep it together this season. They are going into this contest losing three out of four games before the All-Star break. This weekend, Mike Conley and Donovan Mitchell displayed their skills on why their outstanding performance this season earned them a seat at the table. In their last game, Donovan Mitchell went twelve for thirty-four scoring thirty-three points, grabbing eight rebounds, and six assists in his forty-two minutes of playing time.
Fans hope the Utah Jazz can continue killing it and to prove the many haters wrong outside of Utah and win this game to show they really are the best team in the NBA. Their record speaks for them, and so do their stats, that this Utah Jazz team is very skilled and needs to come out hot after this break. The challengers the Houston Rockets, are currently playing with a record of eleven wins, and twenty-three losses. This team doesn't have a terrible record, but if they continue playing the way they are, they will go into this matchup losing thirteen games straight, and you can contribute this to the Christian Wood being out with an ankle injury. With Wood being in the middle of a breakout season, and John Wall in the middle of a comeback season. Wall put up thirty-six points, two rebounds, five assists, and went twelve for thirty shooting in his forty-one minutes of playing time.
Another key player for this team in their last game was Victor Oladipo who grabbed seven rebounds, five assists, and thirty-three points in his thirty-six minutes on the court. But it's sad to say this season might be done for the Houston Rockets, it didn't help how James Harden gave them a hard time at the beginning of the season just to leave them and play like an All-Star for Brooklyn. These teams played three times last season, and Houston won the series 2-1.
At Ace Per Head our pick to win this game against the spread is the Utah Jazz, they are one of the best teams in the league, and Houston is a mess right now and needs to get healthy and rebuild.
Houston Rockets:
PS/Total: 17-110
Total O/U: 228-110
Utah Jazz:
PS/Total: -17-110
Total O/U: 228-110
More Content for Bookies: