Indiana Pacers vs. Los Angeles Lakers
March 12, 2021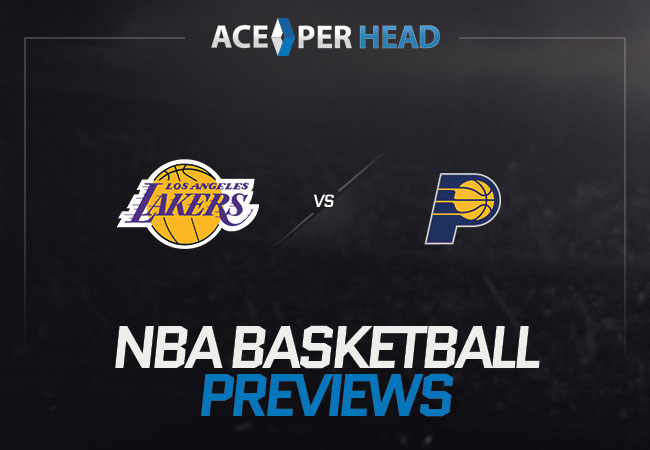 10:30 p.m. @ Staples Center
The Los Angeles Lakers host the Indiana Pacers for some Friday night basketball action.
The reigning Champs, the Lakers, are playing with a record of twenty-four wins and thirteen losses. This Lakers team was one of the hottest in the West, but before the All-Star break they lost six games, and they were in desperate need of the break so they could regroup and rest. Many believe this terrible stretch comes from them not having Anthony Davis in the lineup. There have been traded talks to get some additional support to fill the whole Davis has left before the playoffs start. Because this team is struggling without Davis, they have to make a plan around this situation they find themselves in. There have been talks about Andre Drummond to go the Lakers, as he would be a good fit with LeBron and Davis when he returns. Los Angeles needs to make a power move to keep up with other contenders. Coming back from this break, the Lakers should be ready to compete because they are the reigning champs and one of the best teams in the NBA. LeBron is always pacing this team and leading them as he has in every game this season.
This Lakers team is young, explosive, and can hang with LeBron. Similarly,  it's a good team he can win with to take under his wing and teach them, as many young players turn to him for advice on the game because a high basketball IQ is key in today's game. Another player who came in the clutch was Dennis Schroeder who went eleven for twenty, scoring twenty-eight points, nine assists, and one rebound in thirty-four minutes. Another player who went hard in the paint was the young hotshot Kyle Kuzma, as he amassed twenty-five points, thirteen rebounds, and three assists in his thirty-four-minute tenure in their last game.
The challengers the Indiana Pacers are going into this contest as underdogs and are playing with a mediocre record of sixteen wins and nineteen losses. They like the Lakers needed the All-Star break too because going into the break they lost five of six games. The only win they got in that stretch was to the struggling Cleveland Cavaliers. This team is struggling without T.J. Warren because he was averaging thirty-points per game last season and this team isn't the same without him. Malcolm Brogdon, Myles Turner, who grabbed twelve rebounds and netted twenty-two points in his thirty-eight minutes on the court, and Domantas Sabonis are playing like beasts and are defensively sound but could use some work on offense. Also, a player who came out of the woodworks for them was Doug McDermott. He was a major player in this contest playing twenty-nine minutes, scoring twenty points, and having one assist. If the Pacers want to beat this Lakers team, they would have to use this break to their advantage and work on their offensive strategy, and we will see how they play after being off for a week.
At www.AcePerHead.com our pick to win this game against the spread is going to the Los Angeles Lakers. These teams played twice last season, with Indiana winning both of those contests.
Indiana Pacers:
PS/Total: 4.5-110
Total O/U: 216.5-110
Los Angeles Lakers:
PS/Total: -4.5-110
Total O/U: 216.5-110
Top 6 PPH Tips: