Los Angeles Clippers vs Denver Nuggets
April 1, 2021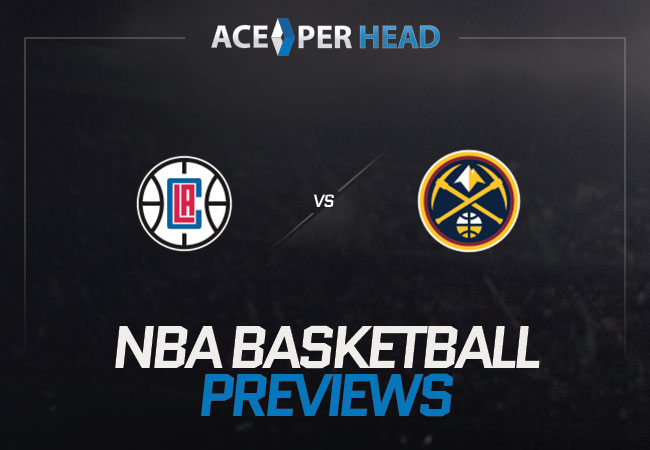 10:00 p.m. @ Staples Center
The Los Angeles Clippers are set to host the Denver Nuggets for some Thursday at the Staples Center in Downtown LA.
The Clippers are going into this contest as the favorites, and are playing with a record of thirty-two wins, and seventeen losses. This Clippers team is one of the best right now in the National Basketball Association. Going into this game they have won six of their last seven games. In their last game they lost to the Orlando Magic in the worst way, and the only time the Magic actually had a lead in the game wasn't until the final minutes. If this Clippers team wants to stay on top they cannot lose like this again, and not having Marcus Morris or Paul George really took a toll on them. On a more positive note, players like Luke Kennard put up seventeen points three rebounds, and two assists in his thirty-two-minute tenure in this contest. As well as Reggie Jackson has gotten some minutes under their belt before the playoffs. 8 Profitable Small Business Ideas for 2021.
A key player for the Clippers is Kawhi Leonard he went hard in the paint for them. Leonard put up twenty-eight points, five assists, and five rebounds in his thirty-five minutes on the court. Leonard left the arena that night shooting ten for twenty. The challengers the Denver Nuggets are playing with a record of twenty-nine wins and eighteen losses, and have made huge moves recently when they took advantage of the trade deadline and acquired Aaron Gordon. Since adding the Orlando All-Star they have had two great victories. They have won twelve out of fifteen games, and the most recent two were wins came from the Atlanta Hawks and the Philadelphia 76ers. This Nuggets defense is ranked amongst the top ten teams for defensive efficiency. Not only are they a powerhouse on defense they are scary on offense, Nikola Jokic is getting closer and closer to that MVP award, as he is leading the Nuggets with an average of twenty-seven points, eleven rebounds, eight assists, and 2 steals a game. If Denver continues to play this well he should remain the favorite for league MVP. Jamal Murray is another key player in this game he put up thirty points, grabbed six rebounds, and dished four assists in his thirty-seven minutes on the court. Then another impact player was Michael Porter Jr. who amassed twenty-seven points, twelve rebounds, and four assists in his thirty-six-minute tenure on the court. The last time the Denver Nuggets played the Los Angeles Clippers was on Christmas, and Los Angeles won which is the third straight win for them in this series. Betting Software For Bookies – Make Your Wagers Successful.
At www.AcePerHead.com our pick to win this game against the spread is going to the Denver Nuggets. Yes, this Clippers team might be the best on paper, but they are struggling with injuries and are coming off a bad loss.
Denver Nuggets:
Los Angeles Clippers: