Los Angeles Clippers vs San Antonio Spurs
March 24, 2021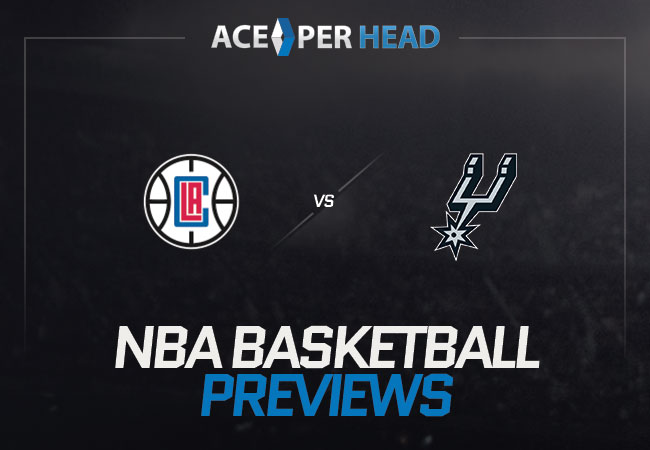 This Wednesday night, the San Antonio Spurs host the Los Angeles Clippers for some NBA action.
The Spurs are currently playing with a record of twenty-two wins, and eighteen losses. They have truly faced adversity head on this season with a COVID breakout and postponed games, getting to where they are at without LaMarcus Aldridge. Despite everything going on, they continue to battle for a playoff spot. DeMar DeRozan shot sixty-nine percent from the floor and put up twenty-eight points, five assists, and two rebounds for the Spurs in his thirty-five-minute tenure on the court. DeRozan has been leading this team, and fans are outraged that he was neglected from the All-Star Team because he's done his job and fans believe he should be given the respect he deserves. Other stars on this team are Jakob Poelti, Keldon Johnson, and Dejounte Murray who are the young bright future of the team pairing well with DeRozan. The Advantages of Bookies Services.
Another player who went off was Derrick White, who ended the night with twenty-one points, three rebounds, and one assist in his thirty-five minutes on the court. This is what this franchise needs to continue their Spurs dynasty. The challengers, the Clippers, are one of the best teams in the West right now so this is going to be an old Western showdown. Los Angeles is going into this contest as the favorites and is playing with a record of twenty-eight wins, and sixteen losses which are stellar for this team. The last time they took the court, they beat the Hawks 119-110, ending Atlanta's winning streak. Kawhi Leonard put up twenty-five points, having seven rebounds, recording five assists, and shooting fifty-seven percent in his thirty-three minutes of playing time. How to choose a bookie service.
Also, Marcus Morris went hard in the paint, by dropping nineteen points, two rebounds, and one assist in his twenty-seven-minute tenure in this game. Morris was a role player in this game and ended the night shooting fifty-four percent from the floor. Los Angeles trailed in the third quarter and then with beauty and grace, they came back to life and got the victory, all thanks to their additional units who carried this team. Luke Kennard hit eight shots from the floor shooting 100%, and then Terence Mann recorded a double-double, with twenty-one points. Paul George struggled in this one, but the depth that this team has isn't an issue at all. Both of these teams are tough in the Western Conference and are looking to be a competitive game, something worth getting some action on. What You Should Know About Bookmakers Service?.
The Clippers and the Spurs played back in January, and the San Antonio Spurs won 116-113. At Ace Per Head.com our pick to win this game against the spread is going to the Los Angeles Clippers.
More Price Per Head Sites: