Los Angeles Clippers vs. the New Orleans Pelicans
March 14, 2021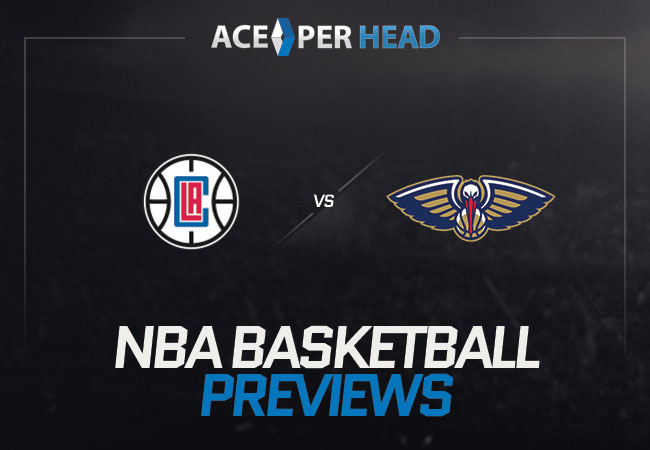 9:00 p.m. @ Smoothie King Center
The Clippers head to NOLA to take on the Pelicans for some action-packed basketball.
The New Orleans Pelicans are playing with a record of sixteen wins, and twenty-two losses which is alright. However, coming out of the All-Star break they are coming off one of their most embarrassing losses of the season, coming from the Minnesota Timberwolves which is one of the worst teams in the NBA. Choosing The Right Bookmaker For You.
This New Orleans team is inconsistent, to say the least, but they seemed to show some improvement in Friday night's game against the Cleveland Cavaliers. The Pelicans walked away from this one with a win of 116-82, but before those two games, they lost five straights where their win before that came from beating the Utah Jazz, who are currently the best team in the league. These past couple of games have proved that this is one of the most confusing teams this season. Qualities of a Good Bookmaker.
This Pelicans team shows some promise because they simply need to buckle down and try to stay consistent. The Los Angeles Clippers go into this game as the favorites, and are playing with a record of twenty-five wins, and fourteen losses, and went into the All-Star break losing three straights. Also, in their most recent outing back they beat the Golden State Warriors 130-104. The Clippers' defense made Steph Curry have a fit on his bench, due to the frustration the Clippers caused him by holding him to only scoring fourteen points. This is an impressive feat for the Clippers' D because not many teams have been able to tame Curry's impressive offense. This Los Angeles team is at full health, and is looking better than ever with Paul George, Patrick Beverly, and Kawhi Leonard back in the lineup. This is a very daunting team to face, being one of the most dominant forces on defense. This Clippers team is shining right now and they are the only team in the NBA ranked in Top-10 for points allowed per game (6th) , and in points scored (5th). The Clippers have all the ingredients for the recipe to success, and it makes this team one of the most feared in professional basketball. The last time the Clippers clashed with the Pelicans was in January, and Los Angeles took home the victory. The Clippers hold four wins over the Pelicans so far this season, as they look to bring out the broom for the sweep. At www.AcePerHead.com our pick to win this game against the spread is going to the Clippers. Features to Evaluate When Choosing an Online betting platform Provider,
Los Angeles Clippers:
New Orleans Pelicans: