Minnesota host the Portland Trail Blazers
March 13, 2021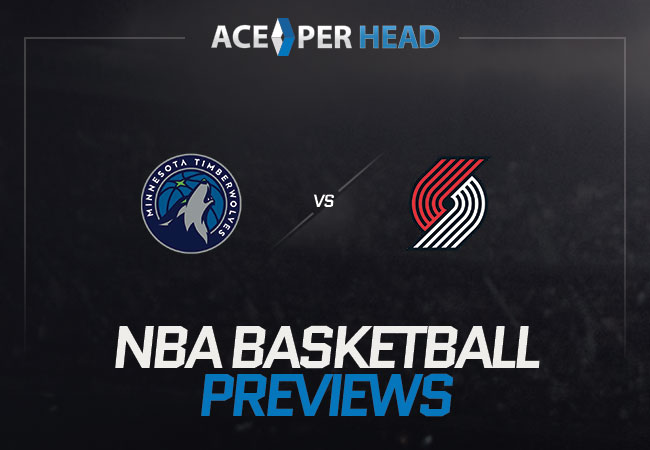 8:00 p.m. @ Target Center
The Portland Trail Blazers are set to tip off against the Minnesota Timberwolves this Saturday night.
The Timberwolves are going into this contest as the underdogs and are currently playing with a record of eight wins and twenty-nine losses which is quite underwhelming. This is the worst record in the league right now, and they are starting to look like the worst team. The Timberwolves went into the All-Star Break losing thirteen of fourteen games, but in their first game back they bested the New Orleans Pelicans 135-105. This was their best showing of the season, and it was stunning because it was out of nowhere. Karl Anthony-Towns who amassed sixteen points, seven rebounds, and one assist in his twenty-eight minutes played.
Anthony Edwards went off and lead this team with twenty-seven points, four rebounds, two assists, and three steals. Another key player is Jaylen Nowell who put up twenty-eight points, six assists, five rebounds coming off the bench. Even though this Minnesota team is a nightmare on paper, they have some young talent, and hopefully they can turn this season around and see the light at the end of the tunnel. The Portland Trail Blazers are currently playing with a record of twenty-one wins and fifteen losses. Also, getting back into the action since the All-Star break Thursday night, they took an L from the Phoenix Suns. The most aggravating aspect about this game is that Portland was dominant most of the game in almost every aspect, but Phoenix was phenomenal at shooting. Phoenix shot fifty-nine percent from the field and fifty-three percent from three-point range. The only part of the Trail Blazers' game that they could use some work is their defense, which has been a doubtful mess all year. On a more positive note, Jusuf Nurkic and C.J. McCollum are going to make a comeback soon, which will help give Portland the burst of energy they need to become one of the most feared teams in the league. Damian Lillard walked away from this one with thirty points, seven rebounds, and eight assists, in his thirty-seven minutes of playing time. Damian Lillard is the leader of this Trail Blazers team and the sky is the limit for this guy when he's out there for Portland. Another key player for Portland is Gary Trent Jr. who put up seventeen points, two assists, and two rebounds for his tenure in their most recent game.
The last time these teams met back in January, Portland came out on top. At www.AcePerHead.com our pick to win this game against the spread is going to the Portland Trail Blazers.
Portland Trail Blazers:
Minnesota Timberwolves: