NBA Games Going on Tonight 8 p.m. ET
February 8, 2021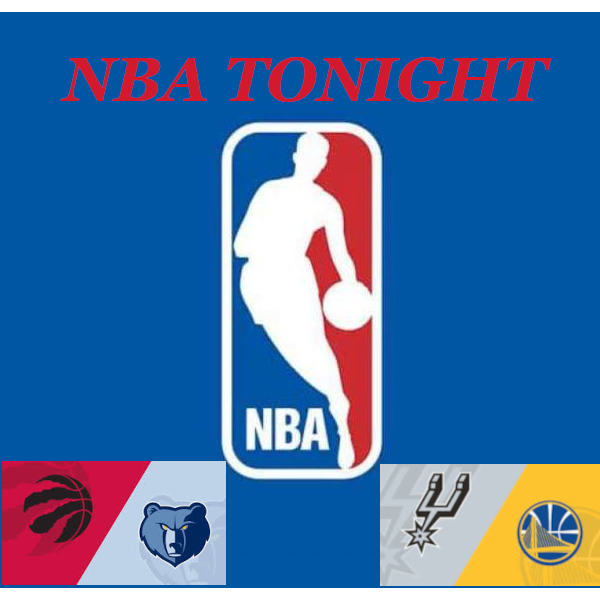 Golden State Warriors vs San Antonio Spurs
Steph Curry and The Golden State Warriors head to Texas to face off against The San Antonio Spurs for a Monday night battle in the AT&T Center. The total for this matchup is at 233. The Spurs are going into this game with a record of (13-10) and are 1.5-point favorites while the Warriors are at a mere (12-11) are having a tough go this season. Golden State is shooting seventy-five percent from the free throw line and 37% from 3-point range. This Season hasn't been ideal for them, in their last bout the played The Dallas Mavericks and added another one to the loss column. It was a close game with a final score of 134-132, they just came up short and weren't able to finish. Golden State made forty six out of eighty-six shots which is over fifty percent field goal percentage as well as 45 trey balls. The Warriors were also hot from the free throw line sinking twenty of twenty-three. Stephen Curry is a driving force for the Warriors offense he was able to put up fifty-seven points and two rebounds. Steph is the backbone of this team and needs to be able to finish for Golden State when it matters. If he is able to have the same offensive performance, he had last game, help the Warriors out more on defense, and be more of a leader than a lead scorer, they should be ok for this next exhibition. Another show out for the Warriors was Andrew Wiggins grabbing five boards and tacking on two assists and 22 points overall in a total of thirty minutes. With being ninth in the league for average points, they need to do better on defense; they are giving up the ball way too much, and as a unit the Warriors are fouling machines. As well as being ranked twenty-fourth in the National Basketball Association in PPG from their opponents with forty five percent from field goal range, they also gave up a lesser thirty six percent of three pointers. Then on the other end we have the San Antonio Spurs and DeMar DeRozan who was a huge factor the last time the Spurs took the court and beat the Houston Rockets. DeRozan put up thirty points, 8 boards and seven assists. Lastly, another asset the Spurs have over Golden State is Derrick White who walked away with two rebounds, five assists, and fourteen points. When playing against the Rockets, The Spurs were rebounding machines totaling forty-four offensive and defensive. They were on point defensively with all those rebounds, seven blocks and six steals. Also, on a good note they were eighty percent from the free throw line. As well as shooting alright past the three-point line with 8 made and made 37 buckets from field goal range. To beat the Warriors, I believe the Spurs have to stop turning over the ball so much because they allowed a whopping forty-six rebounds against Golden State. Curry will definitely capitalize on those rebounds and not send them to the line as much because the less scoring opportunities the better. If Curry puts up another fifty plus game, it could be hard for the Spurs to keep up. With a similar unimpressive record as the Warriors, The Spurs are ranked twentieth shooting from the field. But surprisingly are ranked thirteenth for assists. This game looks like it's going to be a close one: these teams are evenly matched and could go either way. But if you're considering getting in on the action the best way to go of course is the pay per head bookie software provided by AcePerHead.com. The lines are perfect, and a bookie dream as well as easy for veteran or rookie bettors. Our pick for this one would have to be to take Golden State.
Golden State Warriors: PS/Total 0-110 Total O/U: 233-110
San Antonio Spurs: PS/Total 0-110   TotalO/U: 233-110
Toronto Raptors vs. Memphis Grizzlies
The Toronto Raptors head stateside to play The Memphis Grizzlies at the FedEx Forum in Memphis, Tennessee. The total for this game is set at 223.5 and Toronto is going into this game as the favorite. Toronto currently has a record of ten and thirteen so far just coming off a loss to the Atlanta Hawks. The Raptors are shooting 37.8% when shooting three pointers and are deadly from the free throw line. They are fourteenth in the NBA for average points but are consistently turning the ball over and putting up twenty-two fouls every game. Defensively Toronto are great at drawing a foul and getting a team to turn over the ball with an average of seventeen a game. Also, as a team they are letting their opponents shoot the ball too much and are ranked low for PPG from the opposing team. A player who's going to make a huge impact in this game is Fred VanVleet for the Raptors. In their last match he put up twenty-five points, six rebounds, ten assists in thirty-eight minutes of play. Another key player for them would be Normal Powell with twenty points and 2 rebounds. These guys are the playmakers for Toronto, and they are going to be the ones to make something happen against Ja Morant and the Grizzlies. Memphis is at nine and nine for their record this season it's disappointing but I'm rooting for a comeback and especially in this one. I know the odds are against them, however The Memphis Grizzlies with the pairing of Ja Morant and Kyle Anderson with their ferocious style of play deserve to be in the playoffs. Going into this game they need to pick up the momentum and come out hot if they are going to want to defeat the Raptors because they are coming off of a tough loss to the Pelicans; where they collected forty-five rebounds, five steals and shot 80% from the free throw line. Even though they are off to a rough one this Grizzlies team has potential. They are second in the league for earning assists and are fourteenth in shooting from the field. Unfortunately, they are ranked eighth in points given up and need to get a handle on this aspect before they play tonight. As for key players Kyle Anderson is someone to watch out for, he's always making an impact for this Grizzlies team. In his last game we put him down for twenty-one points, four rebounds, and four assists. Also, last but not least you cannot forget about Ja Morant. He was able to put up sixteen points, nine assists, three rebounds, and shot thirty five percent from the floor. Morant is the "Guy" for the Memphis Grizzlies he works hard for them, is a leader and gives all hope in the team. This contest between the Toronto Raptors and the Memphis Grizzlies will be an interesting one. As much as I want the Grizzlies to win it, I have to give it to the Raptors. Why not capitalize on this pandemic and use all the different betting options offered like live bets and more! Here are the Point Spread and O/U from our lines specialist over at Ace Per Head where we have the best lines and bookie software.
Memphis Grizzlies: PS/Total 2.5-110 Total O/U: 223.5-110
Toronto Raptors : PS/Total –2.5-110 TotalO/U: 223.5-110