NBA Season Is Now Under Way
October 18, 2017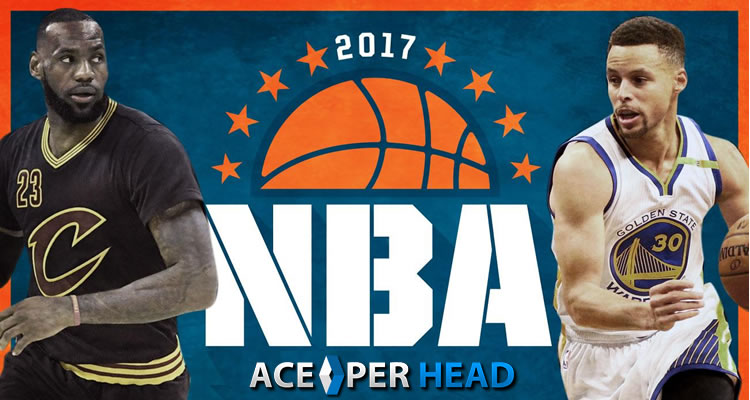 For all you Basketball fans, the NBA Season is now finally under way, which means every night of the week there are various games to bet on. It's a great time for agents booking action because unlike football that only has games certain days of the week; the NBA plays every day of the week, and more overall games per week, which means increased betting volumes, which leads to an increase in losses for players.
Not only are there games to bet each night, but if you have the right bookmaker software or free bookie software then there are multiple additional betting options that players will have for each game. A site like AcePerHead.com has first 1st and 2nd half lines, each quarter, team to score 1st, team to get to 10 points, 20 points, and 50 points first, team totals, team with the highest scoring, and live betting options for each and every game. These additional options are important to increasing betting volumes and are a great way to maintain each player's betting interest throughout the season.
In addition there are always daily updated odds to win the NBA Championship, Eastern and Western Conference, Division, and MVP Odds to bet on each day throughout the season. Sure the NBA has only a handful of dominant teams such the Golden State Warriors, San Antonio Spurs, Cleveland Cavilers, Boston Celtics and Houston Rockets, but on any given night any of these teams can lose or not cover the spread. The Defending Champion Golden State Warriors actually ended up losing the first game of their season last night against the Rockets, which was a good thing for bookies because there was more action on them.
The NBA is second only to the NFL in terms of betting volumes, which means this is a great time to be or become a bookie because now both seasons are underway. In addition, the weather in North America is only going to get colder as winter gets closer, which means fewer activities to enjoy outside, and more time spent inside watching and betting on NBA and NFL games. So that is why it is important to choose a pay per head service with a lot of betting options because more options lead to more betting and more betting, leads to more losing for the players.