NBA Tonight: Sunday, February 21st, 2021
February 21, 2021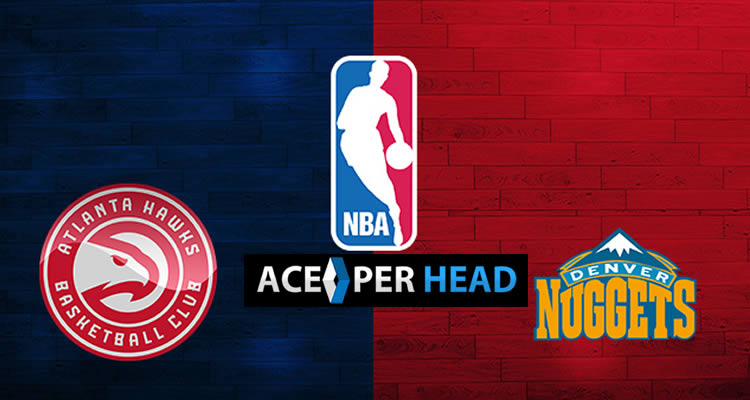 Atlanta Hawks vs. Denver Nuggets Picks
7:30 p.m. @ State Farm Arena
The Denver Nuggets head to Georgia to take on the Atlanta Hawks for a Saturday night showdown. The Hawks come into this matchup with a record of twelve and seventeen and haven't been able to get it together recently.
Trae Young and The Hawks were expected to leave more of a mark this season and once hopeful fans are now down in the dumps. They were expected to have major improvements on offense with the pairing of Trae Young and John Collins upfront, but they haven't been able to make it work on the court and you can attribute this to The Hawks not using Collins enough. He also doesn't get enough touches either, there is talk about a trade including Collins at the deadline. In the off-season, you can expect some changes to this team because the lineup they have now should be enough for the playoffs with the likes of DeAndre Hunter and Danilo Gallinari. This Hawks team considerably needs to get their act together, if they are going to hang in with The Denver Nuggets in this game. So far this season The Nuggets are playing at a record of sixteen and thirteen. Out of their six recent games, they have won four of them and the most recent win came Friday against the Cleveland Cavaliers.
There was an all-star showing by Nikola Jokic who had a great day and pulled off a triple-double. Another key player for this Denver team is Jamal Murray who put up fifty points, sinking twenty shots from the field. This is someone who can make a great impact in tonight's game providing additional support for Nikola Jokic after Mike Malone requested it. If Murray can have a day and go off again, and even get thirty points, it'll be all this Denver Nuggets team needs out of him. Luckily, he is a player that can easily average twenty-five PPG. The last time these teams played was last season and they both are tied with one win each.
This matchup is a little uneven and The Nuggets are the favorites, at www.AcePerHead.com our pick is going to The Denver Nuggets because they have what it takes to seal the deal. With our 6 weeks free pay per head software Ace Per Head is bookies best friend, and our lines can prove it.
Atlanta Hawks: PS/Total: 3-110 Total O/U: 232.5-110
Denver Nuggets: PS/Total: -3-110 Total O/U: 232.5-110
Toronto Raptors host Philidelphia 76ers
7:00 p.m. @ Amalie Arena
The Philadelphia 76ers head up North to Toronto to tip-off against The Toronto Raptors to try and continue their hot streak. The Toronto Raptors have had an interesting season with an even record of fifteen and fifteen. It is significant that they get themselves back to how they were in 2019 and out of this hole because they put themselves at the beginning of the season. But on a good note, they broke .500 for the first time this season, and they have won three straight games. This is definitely a Toronto team we want to see, and they are on a hot streak right now. In effect, who knows they might be able to take down the 76ers who are one of the best teams in the East. What has really contributed to their recent success is adding Chris Boucher to the starting five and their defense, holding their recent opponents to low scores. With the recent improvements on both sides of the court, this game could be a turning point for The Toronto Raptors and put them in Playoff contention. The 76ers are playing with an incredible record in the East going twenty and ten so far. Their most recent victory came when they defeated the Chicago Bulls by seven points. The greatest part of that game was the performance they got out of Joel Embiid because he put up fifty points, seventeen rebounds, five-assist, and four blocks which led him to totally dominate the hardwood. Embiid recently got into MVP talks and if he keeps performing the way he has; the MVP title could belong to him. Another key player to look out for on this Sixers team is Ben Simmons one of The NBA's best bids next to Embiid. Also, there is Tobias Harris who puts up twenty PPG, seven rebounds, and three assists who makes eighty-nine percent of the shots he takes from the free-throw line. This Philadelphia team is killing it right now, and are on track to dominate in the playoffs. Despite the success of Philly, it's still a questionable future for The Raptors. The last time these teams met up was in December and The Sixers were victorious. Even though Toronto is on a hot streak, Philly is hotter, and it looks like they will get their twenty-first victory.
Our picks generated by our expert staff and line specialist is going to The Philadelphia 76ers to win the game ATS. The NBA Lines over at Ace Per Head are the best live lines generated by our line managers. At Ace our line managers work with pride and are gifted, being able to put out accurate and early lines confidently. We are really proving all the doubters wrong and giving our clients the best service, they can ask for.
When you work with us you not only get our lines you get to work with OUR expert bookmakers at AcePerHead.com. They are the best ally a bookie can have in this business and if you're looking to maximize and capitalize on the NBA betting market, then we are your guys. We know the ins and the outs of a sportsbook like the back of our hand and how to run it perfectly. Not only this, but we understand the problems you can face as well. We value our clients and want to give you the best lines, the best experience, and the best overall in the business is what we want to give to you. Good luck and may the odds be in your favor.
Toronto Raptors: PS/Total: 3-110 Total O/U: 222.5-110
Philidelphia 76ers: PS/Total: -3-110 Total O/U: 222.5-110