NCAAB Picks & Previews – Feb 21, 2021
February 21, 2021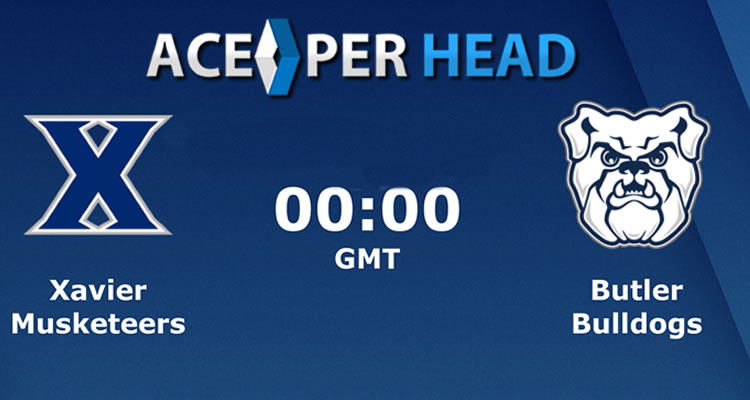 Xavier Musketeers host The Butler Bulldogs
The Butler Bulldogs travel to Cincinnati, OH to take on The Xavier Musketeers for some Sunday night College Basketball action. Going into this game Xavier opens this contest at eight point favorites. Xavier is going currently playing with a record of 11-4 for the year and, so far, has netted 1,169 points snagging an average of thirty-nine boards per game. When it comes to fouls this Xavier team is committing around fifteen personal fouls against their opponents, and when fouls are committed against them, they are shooting around sixty-nine percent from the free throw line. On the offensive side of things, The Xavier Musketeers are shooting forty-seven percent from the field in which they are ranked sixty-seventh in the nation. They are also ranked sixth in the nation for assists putting up around nineteen assists per game.
The Musketeers are turning the ball over twelve times per game and have allowed other teams to score an average of seventy-one points on them, which is pretty low for D1 basketball. On defense, they hold teams shooting to forty-one percent and pick up twelve steals as well. The Xavier defense needs to do better with rebounds because they are giving up an average of thirty-seven each game. Zach FreeMantle is making a huge impact for this Xavier Muskateers team. In their last game he managed to put up twenty-two points and went ten for sixteen, as well as grabbing ten rebounds. Another player who played a pivotal part in this last game was Nate Johnson, dropping fourteen points from beyond the arc, recorded 6 assists, and seven rebounds.
In their last matchup The Xavier Musketeers loss to The St. Johns Red Storm and were defeated by nine points. This wasn't the most impressive outing by Xavier, only sinking eleven three's, thirty from the field, and thirteen free throws. This Xavier team is strong but is struggling right now defensively and are committing too many fouls as they allowed The Red Storm shoot from the line eighteen times. Also, they let St. Johns shoot thirty-eight percent from beyond the arc. The Butler Bulldogs are going into this game with a record of seven and twelve. They have been in a rough patch so far this season coming off of a recent loss. In terms of three pointers, they are shooting thirty-four percent and forty-one percent from the field averaging sixty-three PPG. When possessing the ball on offense, they are averaging eleven turnovers a game, which is brutal. Butler also happens to be ranked 190th in the country for passing the rock. Then on Defense committing seventeen fouls per contest which is far too much because you can't let your opponent get to the line that many times. As far as rebounds, they are snagging thirty-two per game and are relinquishing thirty-four rebounds to the opposing teams. Butler also has held opponents to shooting forty-seven percent from the field and has given up 258 assists up to this point. Lastly on defense, The Butler Bulldogs force a turnover of thirteen times per game and are currently ranked at 113th in points per game given up. The Golden boy for This Bulldogs team is without a doubt Bryce Golden. He put up many numbers for Butler in their last contest by finishing with eighteen points, and four rebounds with a total of twenty-eight minutes. Another key player for this Bulldogs team is Aaron Thompson he played a huge role in their game against Marquette. Thompson managed to record 5 points, three assists, and two rebounds. In their Last meeting against The Marquette Golden Eagles, unfortunately The Bulldogs lost. Marquette won by a score of seventy-three to fifty-seven. Butler made twelve free throws, seven three pointers, and nineteen buckets from the field. Then on defense they recorded twenty-four rebounds, ten steals, and two blocks. Butler held Marquette to thirty-four percent shooting from the field, but they pretty much failed in everything else. Marquette had great ball movement in this game around Butler; they gave up four steals and got rejected twice. Also, Butler needs to stop committing fouls just like their challengers. Astonishingly, The Bulldogs committed so many fouls they sent Marquette to the line twenty-seven times. Both of these teams are dealing with similar issues, but Butler is way behind Xavier at the moment.
Our pick at AcePerHead.com is going to Xavier, as they look strong enough to take this game against the spread. Ace per head is known for having some of the sharpest lines in the business anyone else does.  With the help of our expert line managers, you can act with nothing but confidence and you will know that you're being taken care of by the best in the business. We have many different lines and our NCAA lines are just like our NBA lines, we offer point spreads, money lines, and there are many different kinds of wagers to choose from. Here are some tips from the Pros at Ace Per Head, if you want to start betting on College Basketball: you should start as soon as the season commences, stay in the know, and pay attention to the smaller tournaments and the couple teams you like. Even just watch a couple of games from time to time just to get ready as March madness approaches, so you can feel proud of the bets you've placed, have a good NCAA basketball IQ, and have enough knowledge to confidently fill out a good playoff bracket. Remember College hoops is one of the more volatile sports, as players or really anything can make a difference at any moment and the lines can spike.
At www.AcePerHead.com our expert staff is ready to help you maximize your profits for your business with our pay per head software today. We offer the best live lines and odds for Basketball and our oddsmakers are busy at work to keep you interested with betting in futures, props, brackets, and March Madness.
Butler Bulldogs : PS/ Total 8-110               Total O/U: 133.5-110Xavier
Muskateers: PS/ Total -8-110         Total O/U: 133.5-110