Nuggets look to best Timberwolves after upsetting the reigning Champs
February 1, 2022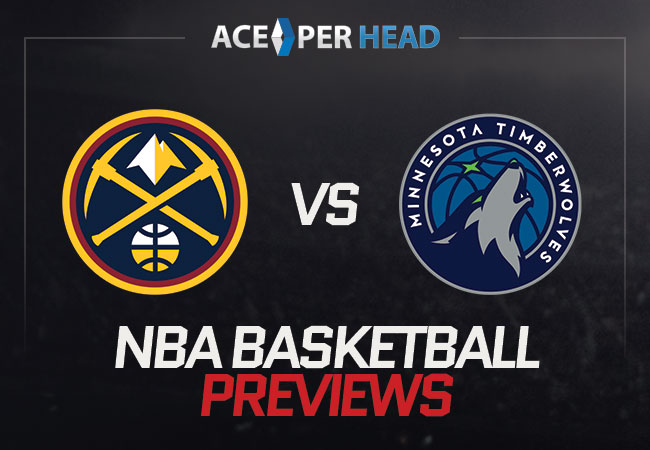 February 1st, 2022
8:00 p.m.
@ Target Center
Denver Nuggets vs. Minnesota Timberwolves
This Tuesday the Minnesota Timberwolves are set to host the Denver Nuggets who are coming off a hot win.
The Denver Nuggets are currently playing with a record of twenty-eight wins and twenty-one losses and are sitting at 5th in the Western Conference. They are currently on a successful road trip being undefeated and they plan to keep that streak alive and beat the Timberwolves at home. This Denver team has a stellar away record of fifteen wins and twelve losses. Winning their last five games in a row this Nuggets team is on fire right now. As a team, the Nuggets are putting up 110 ppg against their opponents.
Denver is also draining forty-seven percent of their shots which is the fourth-best in the NBA. This team has some serious talent, Aaron Gordon is putting up fifteen ppg, six rebounds, and three assists nightly. Then Monte Morris netting thirteen points, grabbing 3 rebounds, and dishing four assists a game. Will Barton is also putting up a big number putting up fifteen points per game, he dishes four assists as well and tops it off with pulling down at least five rebounds a game which is huge on defense, then lastly their biggest star is their Serbian Knight, "The Joker" Nikola Jokic who is an all-out beast on both sides of the court for this team. Not only is he consistent nightly he is leading this team with huge numbers, giving them a fighting chance this season. Even though the Nuggets are coming into this matchup ready to dominate the Timberwolves with no mercy, Minnesota has different plans and isn't going to roll over for Jokic and the Nuggets. For the Minnesota Timberwolves, this is their second Home game in a row at the Target Center and they are ready to defend their house.
The Timberwolves are currently playing with a record of twenty-five wins and twenty-five losses and are placed 7th in the West. In their last game at home, they were victorious and they loo to keep this winning energy going as they battle against the Nuggets. With a home record of fourteen wins and ten losses, they are trying to add to the win column and keep their hopes alive for this season. Minnesota is currently netting 112 points per game, while on the defensive side of the court they allow their opponents to drain upwards of 111 points per game against them. D'Angelo Russell drains nineteen ppg, dishes seven assists, while also recording one steal and grabbing four rebounds nightly. Then Anthony Edwards drains twenty-three points a night, as well as recording five rebounds, four assists, and two steals while on the court. Then their leader Karl-Anthony Towns who always puts up big numbers for this Timberwolves team. Towns nets twenty-five points a contest, dishes four assists while on offense, then defensively he collects 10 rebounds and at least one block and one steal a night during his tenure on the Hardwood. Both of these teams have a tremendous amount of talent and have been working hard this season, both of them coming off huge wins this game will be an exciting one to watch.
Will the Timberwolves defend their home front from the Nuggets and keep their home win streak alive or will the Nuggets trample over them and continue their successful road trip.
Here at AcePerHead, we are going with the Denver Nuggets to win this one and keep improving this season, they have a bright future ahead of them.
Denver Nuggets :
Minnesota Timberwolves:
Best Pay Per Head Services:
If you are a bookie already or thinking about becoming one, then the best way to be successful at that would be to use a pay-per-head website.
These PPH sites provide bookies with an all-inclusive website with various sports betting options, where they manage all lines up to the second for your players to bet on.