Oregon Ducks vs UCLA Bruins
March 3, 2021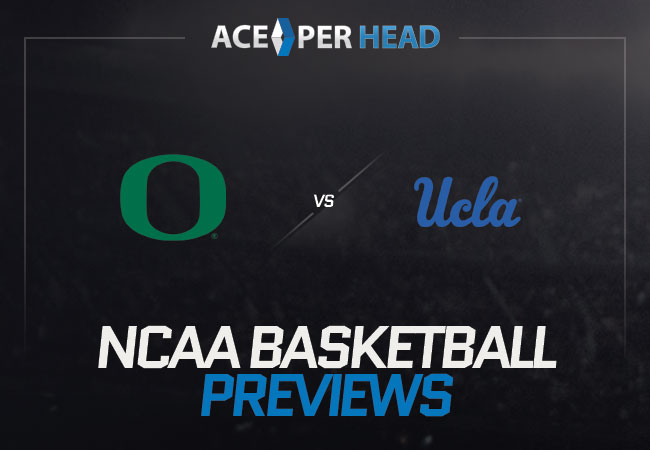 9:00 p.m. @ Matthew Knight Arena
Wednesday 03/03/2021
The UCLA Bruins travel to Eugene, Oregon to tip-off against the Oregon Ducks for some Wednesday night college hoops action.
The last time the Oregon Ducks took the court, they beat the Arizona Wildcats eighty to sixty-nine. The Ducks managed to pull down thirty-two rebounds and got four steals. But they ended turning over the ball seven times. Quite frankly, they need to do better at possessing the rock.
The Ducks sank eighteen out of twenty-two free throws. This Oregon team went eighty-two percent from the line. Oregon managed to drain twelve from beyond the arc and shot 25 from the floor. On defense, the Ducks gave up eight three-pointers, twenty-four from the field, and sent them to the line nineteen times. Also, they relinquished twenty-eight rebounds in total. So far this season Oregon, the Ducks have been playing with a current record of seventeen wins and five losses, they are going into this game as the favorites. On offense, the Ducks are averaging seventy-three points per game. They are also shooting forty-six percent from the field goal range, ranking them at eighty-second in the country. The Ducks pulled down thirty-four rebounds and are averaging thirteen assists per game, while only turning it over twelve times per game. As far as fouls go, this team is committing sixteen fouls a match and is making seventy-one percent of their shots from the free-throw line. On defense, they are giving up sixty-six points per game which are seventy-fourth in college hoops. They have let in 161 three-pointers, forty-two percent from the field, thirty-three rebounds, and thirteen assists. On a more positive note, they have forced the turnover fourteen times per game. A breakout star for this team is Chris Duarte who made a huge impact for the Ducks, he went seven for ten, putting up twenty-two points, seven rebounds, and two assists in a total of thirty-eight minutes on the court. Another key player in this matchup for the Ducks is Eugene Omoruyi who put up twenty-one points and five rebounds in a total of thirty-five minutes played.
In their last contest, the UCLA Bruins played the Colorado Buffaloes and took a painful loss by the score of seventy to sixty-one. UCLA went twenty-one for forty-six and drained five from the three-point line. The Bruins shot nineteen times from the free-throw line, making fourteen of them, and grabbed a total of twenty-seven rebounds. This Bruins team also generated six turnovers, three steals, and nine assists against the Buffaloes. On defense, UCLA allowed their opponents to make twenty-five from the floor, five three-pointers, and fifteen from the free-throw line; while giving up twenty-six rebounds nine assists, four steals, and two blocked shots. Going into this game UCLA is going into this game with a record of seventeen wins and six losses.
This season, UCLA is averaging seventy-three points per game, forty- five percent from the field, and 157 from three-point land. From the free-throw line, they are shooting and making seventy-two percent of their shots. As a unit, they are grabbing thirty-six rebounds a match and are 105th in college hoops for passing with 317 assists so far this season. They are committing sixteen fouls a match and on average turning the ball over eleven times a contest. On defense, this Bruins team is forcing the turnover twelve times a match and are on average draw eighteen fouls per game as well. As far as shooting goes, they give up 559 from field goal range and thirty-five percent of shots from beyond the arc, currently standing at ninety-seventh in NCAA Basketball for points per game allowed with an average of sixty-seven points. They are also letting go of thirty-one rebounds, and 283 assists so far in this 2021 season. A key player for this team was Johnny Juzang who always shows up for UCLA and is a role player for them. He played for a total of thirty-seven minutes on the court, seven for twelve, putting up twenty-five points, five rebounds, and one assist. Another key player for this Bruins team is Tyger Campbell who put up nine points, four assists, and recorded one rebound in a total of thirty-four minutes played. Overall, these are two of the most dominant teams in all of college basketball, so this is a great way to open up the month of March before the madness begins.
At AcePerHead.com our pick to win this college basketball game against the spread is the UCLA Bruins. The attraction to college basketball is the unpredictability of the sport due to favorites having huge upsets and underdogs doing the impossible and defeating the odds- that's the allure of this sport. Remember this is the one sport where one single key player can make all the difference in the world; this goes for basketball in general; any new addition or an injured player can completely change the dynamics of a team. Also, if you want to bet on NCAA basketball, start when the season starts, you can start slow and small if you want, but come November start following all the early season tournaments, stay informed; there's 68 teams competing, perhaps out of these you only like 5, still, that's a lot of games, you have to stay in the loop in order to play wise; by the time March Madness comes along, you'll be feeling confident enough to choose your winning bracket.
Ace Per Head offers you competitive live lines and odds on NCAA Basketball, oddsmakers are sure to keep you busy with betting offering starting from early tournaments to March Madness, props, and futures. College basketball gambling gives you so many different games to bet on, there's certainly no shortage of action. Playing at home vs. playing as a visitor, road trips, injuries, motivation, and rivalry; all play a role in a team's performance.
With our Pay Per Head software, our lines create interest and are the sharpest in the bookmaker sportsbook business, which will boost your profits overall.
UCLA:
Oregon: