Phoenix Suns vs. Portland Trail Blazers
March 11, 2021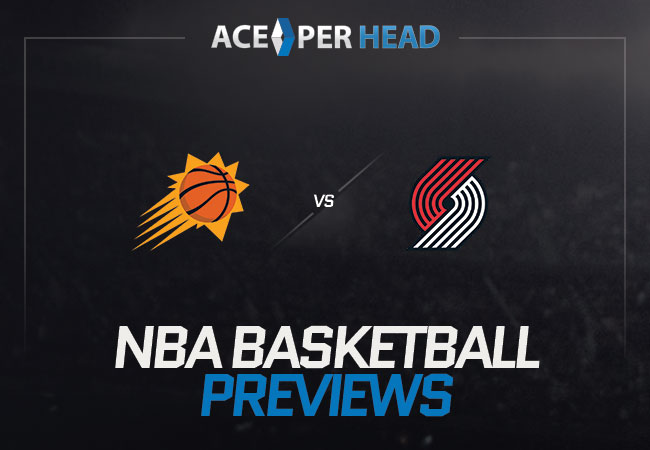 The Phoenix Suns head to Portland to tip off against the Trailblazers, and to continue their conquest to be the hottest in the league.
The Portland Trail Blazers are currently playing with a record of twenty-one wins, and fourteen losses and they were on a three-game winning streak going into the All-Star break, which is great because before this they were on a four-game losing streak. They have been dealing with injuries, with Jusuf Nurkic and C.J McCollum still out with no set date to return. But when they do return it's going to be great for this Portland team, getting two of their best players back.
The leader for this overachieving Trail Blazers team is Damian Lillard, as he's putting up an average of thirty points per game, as well as eight assists. Lillard has been clutch in the final minutes when it really counts and has become the best late-game player in the NBA. This Portland team has the potential to go all the way this season, and once they are at full strength, their true potential will be on display. The hosts, the Phoenix Suns, are hotter than the sun right now. This Suns team has set the NBA on fire, winning sixteen of their last nineteen games. This huge improvement of play made the Suns the number two in the Western Conference, and they are slowly approaching the Utah Jazz, who is one of the best teams in the National Basketball Association.
The Suns had a similar run like this last season in the bubble when they went 8-0. Chris Paul has been a huge addition to this team and he has not only went hard in the paint stats-wise, but he has changed this team completely and put them on a path to success. Paul has become the leader this Suns team desperately needs. Devin Booker put up sixteen points, five rebounds, and six assists in his twenty-nine minutes on the court. While Deandre Ayton is also two of Arizona's key players who have given CP3 support and have made this team competitors. Also, Jae Crowder was clutch grabbing four rebounds, two assists, fourteen points, in his twenty-three minutes of playing time. There truly is a bright future ahead for these two teams. This game is going to be a true battle, both teams are on a good path, and are hot ready to add to their W column.
Portland is going into this matchup as the favorites, and our pick at AcePerHead.com is going to the Portland Trail Blazers to win this National Basketball Association game ATS.
Phoenix Suns:
Portland Trail Blazers:
More Info for Bookies: