Sacramento Kings vs the Los Angeles Lakers
April 2, 2021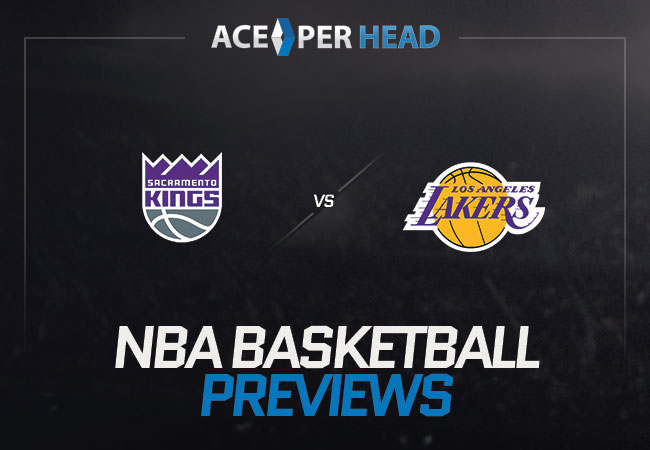 10:00 p.m. @ Golden 1 Center
The Sacramento Kings are set to take on the Los Angeles Lakers for a West coast battle this Friday Night.
The Kings are playing with a record of twenty-two wins, and twenty-six losses and they are fighting to get back into playoff contention. They have recently gone seven for nine in their last nine games, and this stretch has gotten the Kings back into playoff talks thanks to the play-in tournament. This is giving the Kings an opportunity they probably wouldn't have had in the past. De'Aaron Fox has been a key player in Sacramento's success, for the past month he has been going hard in the paint for the kings.  Fox put up an average of twenty-eight points in his last nine games, and he comes in the clutch in the final minutes for the Kings when they really need him to produce buckets. Fox had a night and went seven for eighteen from the field, put up twenty-points and four assists in his thirty-three-minute tenure in this game. Sports Betting Rules: 5 Key Things to Know About Sports Betting.
Another key player for Sacramento was Tyrese Haliburton who went seven for fifteen from the floor putting up eighteen points, recording two assists, and grabbing one rebound in this game. When all was said and done Haliburton walked away shooting forty-seven percent from the field and totaled twenty-nine minutes of playing time. Their defense needs work though, there is definitely room for improvement, they own the worst defensive rank in the NBA. Also, it is pessimistic to say but if they continue to play how they have been playing the Kings will not reach the playoffs. The Los Angeles Lakers are playing with a record of thirty-wins and eighteen losses going into this matchup, and are currently working on their superstars to get them playoff ready. But unfortunately, they are going into this game losing five out of their last seven games, and those two victories came from the worst teams in the league and they were close victories as well. Essential Bookmaker Software for Gambling Businesses.
This Lakers team was on top but they are dealing with some struggles right now. Dennis Schroder was a key player for the Lakers he put up seventeen points and went six for eighteen shooting. He also amassed three rebounds, and eight assists in his thirty-one minutes on the court. An additional player who has been providing additional support to this struggling Lakers team. Kuzma put up sixteen points, collected seven rebounds, and three assists in his thirty-four minutes played. Since they are without LeBron James and Anthony Davis this team has taken a huge hit. Andre Drummond has been performing well, and fans were excited to see his debut Wednesday. But unfortunately, he left the game with an injury, proving the Lakers have some terrible luck right now. The Lakers and the Kings played on March 3rd, and Sacramento won by the skin of their teeth 123-120, but before that, the Lakers won four out of five games in this series dating back three years. The Different Types of Sports Betting Jobs, Explained.
The Los Angeles Lakers are going into this contest as the underdogs, but at www.AcePerHead.com our pick to win this game against the spread is going to the Sacramento Kings.
Los Angeles Lakers:
Sacramento Kings: