San Antonio Spurs host the Brooklyn Nets
March 2, 2021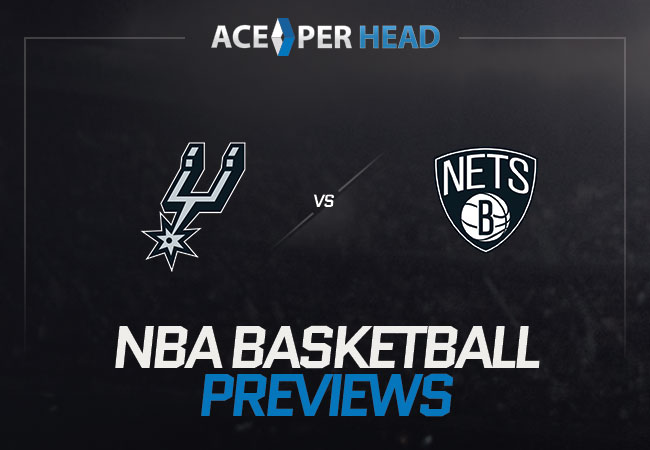 The Brooklyn Nets head to Texas to tip-off against the San Antonio Spurs for some Monday night basketball action.
The Brooklyn Nets open this game as the favorites and are playing with a stellar record of twenty-two and thirteen and sit on top of the East. Going into this next contest the Nets are hungry for a win, coming off of a fresh loss. The Brooklyn Nets are in the middle of a road trip and they are looking to improve their road record and get back into a winning cycle because before this loss they had won eight of their most recent games. This Nets team is deadly on offense, mostly due to the pairing of Kyrie Irving and James Harden. This Brooklyn Nets team has averaged 120 points per game. But they have been struggling on defense possibly due to Kevin Durant's continued absence with a hamstring injury. Football Betting Software – 3 Popular Methods.
As a whole, this Brooklyn defense is giving up the fourth-most points in the National Basketball League which is 116 points per game. Durant has been out for two weeks and they don't know when he's returning, but it's taken a big chunk out of this team because he makes an impact on both sides of the courts. This team has regrouped though as Irving and Harden lead the Nets. Irving put up twenty-seven points, six assists, five rebounds, and recorded one steal, and Harden generated twenty-five points, eleven assists, eight rebounds, and 1 steal,  and Jeff Green provided additional support as well. Getting the Best Sportsbook With Football Betting Software.
The challengers the San Antonio Spurs are currently playing with a record of seventeen wins and twelve losses in the National Basketball League. The Spurs are coming into this matchup with a fresh win under their belt, they beat the Pelicans with the support of DeMar DeRozan who had a day!
DeRozan put up thirty-two points, eleven assists, and two steals. Another key player for the Spurs is LaMarcus Aldridge who amassed twenty-one points and five rebounds coming off the bench. The Spurs struggled with injuries earlier on but now they are dealing with three players that are on the Covid protocol list. Derrick White, Rudy Gay, and Keldon Johnson will remain out until they are cleared to play. The Spurs are hot though they have been better on offense, and have limited the number of turnovers they allow per game and are at an NBA low of ten per contest. The Spurs are also beasts from beyond the arc, they hit an average of thirty three-pointers a game and they are only fouling seventeen times a match which is second-fewest in the National Basketball League. Get the Right Sports Betting Platform For Your Personal Investment Needs.
Our pick at www.AcePerHead.com is going to the San Antonio Spurs to win this game against the spread and to take the Over. Check the following pay per head information for bookies.