San Antonio Spurs vs. The Dallas Mavericks
March 10, 2021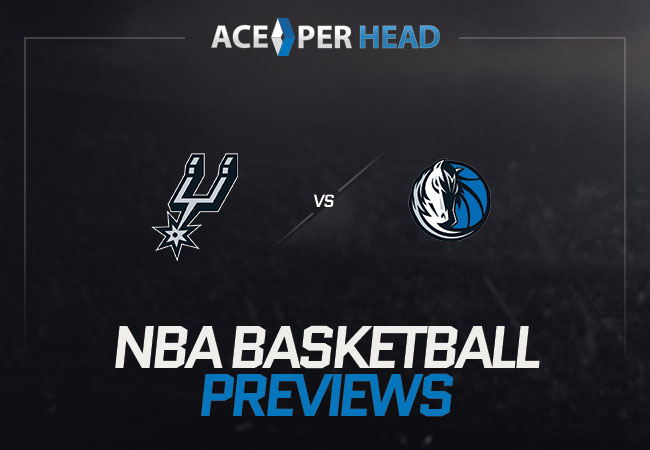 8:30 p.m. @ American Airlines Center
The Dallas Mavericks are set to host the San Antonio Spurs for some Wednesday night basketball action, after an exciting and well-needed All-Star Break.
The San Antonio Spurs are going into this game as the underdogs, and the Spurs are playing with a record of eighteen wins and fourteen losses. They are going into this contest fresh off of a loss before the break and they are looking to start the second half of the season off right with a win.
San Antonio has a road record of nine wins and four losses, and they look to add to the win column as they start a five-game road trip. An impact player for this Spurs team is DeMar DeRozan who lead the Spurs in this game as he put up twenty points, seven assists, and five rebounds in thirty-four minutes of playing time. Another star for the Spurs is LaMarcus Aldridge who is putting up an average of fourteen points per game, and four rebounds, while trying to find his flow of struggling with some injuries.
Also, Patty Mills is amassing thirteen points a match, and two assists in twenty-six minutes of playing time. This Spurs team is doing great, having minimal turnovers averaging eleven per game, and limiting fouls only committing the second-lowest in the league with seventeen fouls per game. The challengers, the Dallas Mavericks, are looking to build on a three-game winning streak as they are currently playing with a record of eighteen wins and sixteen losses. They have also won eight of their last ten games and seek to stay hot as they get back into action after having a week off. The Mavericks won three games home in a row, and now they look to build on that home record of nine wins and eight losses. Luka Doncic has been a phenom for the Mavs, making a major impact in every show. Luka Doncic is averaging nine assists, eight rebounds, and one steal per game while putting in twenty-eight points as well. Another huge star for this Dallas team is Kristaps Porzingis who is putting up twenty points per game. As well as tacking on eight rebounds he has two blocks on top. Check this Guide on How to Bet in Sports.
Lastly, Tim Hardaway Jr. is coming out of the woodwork for the Mavs, averaging sixteen points a night, shooting forty-four percent from the field, and thirty-nine percent from beyond the arc. Mark Cubans', Dallas Mavericks are the sixth-worst team in the National Basketball Association for shooting from long range, with a team average of thirty-five percent. Also, they are averaging only twenty-three assists per game, which is the fifth-fewest in the NBA. But besides that, they are a very strong team fundamentally and defensively. Both of these teams are strong and are trying to have a successful second half of the season, but only one will reign and remain victorious.
At AcePerHead.com our pick to win this NBA game against the spread is going to the Dallas Mavericks, they are a team who has what it takes personnel-wise and they are on fire right now.
Top 5 Online Casino Table Games You'll Want to Play.
San Antonio Spurs:
PS/Total: 4.5-110
Total O/U: 222-110
Dallas Mavericks:
PS/Total: -4.5-110
Total O/U: 222-110