The Brooklyn Nets vs. Utah Jazz
February 4, 2022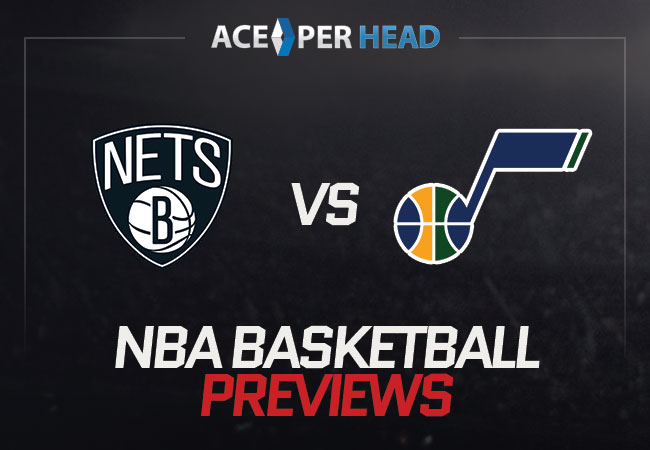 February 4th, 2022
9:00 p.m.
@ Vivint Arena
The Jazz team is set to host the Nets, as Brooklyn tries to get back on top of the league despite facing adversity.
The 4th place Utah Jazz are playing with a record of thirty-one wins and twenty-one losses, this team has had their fair share of struggles recently, entering this matchup losing 11 of their last 14 games.
That's the worst stretch this organization has had in three years, but it's easy to figure out why. Donovan Mitchell (concussion) and Rudy Gobert (calf) have missed most of that time, and it's left this roster in shambles. The good news is that Mitchell cleared concussion protocols on Thursday and is in line to return here. That's 25 points back in the lineup and their primary playmaker. The next step is to get the best defender back because this team isn't the same unless Gobert is gobbling up rebounds and blocks in the paint. The Nets who were once at the top of the East are now sitting at 6th place with a record of twenty-nine wins and twenty-two losses.
The Nets were expected to be the best teams in the NBA this season, but adversity has hit them hard recently. They enter this matchup amid a six-game losing streak, posting a 6-12 record over their last 18 games. That has dropped them to the six-seed in the east, and it has many people speculating that Brooklyn wants to start on the road in the postseason. That would give Kyrie Irving more opportunities to play due to vaccine rules, but it's a silly notion to think they're throwing games to get to that spot. They're just playing poorly, and it's easy to understand why. James Harden had a season-low four points in a loss against the Sacramento Kings on Wednesday, and performances like that are simply unacceptable from one of the best players in the world. The Nets and the Jazz have faced off twice this season, both times the Home team has one leaving the series tied at 1-1 for the season. Will the Jazz win this one due to the Homecourt advantage and pure raw talent or will the Nets get their act together and snap this losing streak they are in.
This one looks close to call but at AcePerHead.com we are going with the Utah Jazz they are a fundamentally sound team and aren't dealing with as much as adversity that this Nets team is seeing.