The Hawks fly up North to Battle the Raptors
February 4, 2022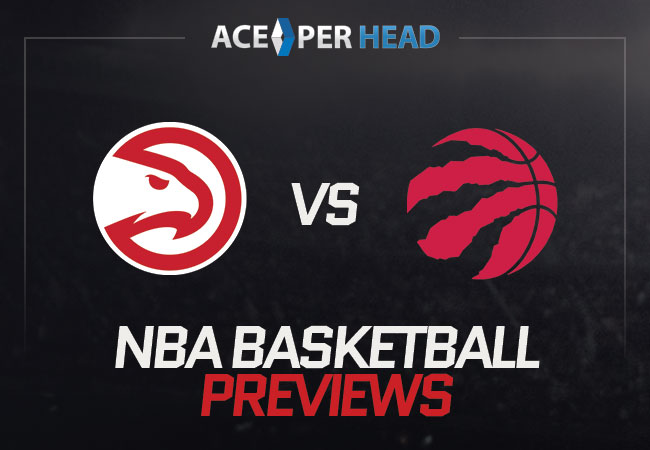 February 4th, 2022
7:30 p.m.
@ Scotiabank Arena
Atlanta Hawks vs. Toronto Raptors
The Raptors who are 7th in the East are playing with a record of twenty-seven wins and twenty-three losses and have had plenty of success their own right lately, going 5-1 over their last six contests.
Their most recent victory was a hard-fought one, as they toppled the Chicago Bulls by a 127-120 margin in overtime. Pascal Siakam paced the Raptors with 25 points, complementing them with 13 rebounds, seven assists, two steals, and one block. Fred VanVleet, Scottie Barnes, and OG Anunoby compiled matching 21-point efforts, with VanVleet and Anunoby dishing out nine and six assists, respectively.
Chris Boucher and Gary Trent posted 16 points each, with Boucher also pulling down 10 rebounds. The Raptors will come into Friday's game without any short-term injuries to report. The visitors the Atlanta Hawks are currently sitting at 10th in the East just three places below Toronto and have a win-loss record of twenty-five wins and twenty-six losses. This team is led by Trae Young, who appears to finally be hitting their stride after a rough first half of the campaign, as they'll enter Friday's clash having won eight of the last nine. Their most recent success was particularly impressive, as they notched a 124-115 win over the Phoenix Suns on Thursday night. Trae Young paced the Hawks with 43 points, complementing them with five assists and one steal. John Collins posted a 19-point, 10-rebound double-double that included one assist. Kevin Huerter matched Collins' scoring and added three rebounds, three assists, and one steal. De'Andre Hunter netted 13 points, while Danilo Gallinari totaled 12 points, six rebounds, three assists, and one steal. Bogdan Bogdanovic poured in 11 points and also recorded six assists, two rebounds, and one steal.
The Hawks will likely list Collins (shoulder) as no better than questionable for Friday's game. Lou Williams (back) is likely to carry the same designation at best. This is the second time these teams are meeting this season, the first being last Monday when the Raptors beat the Hawks. Who will reign victorious will the Raptors extend their lead in this series to 2-0 over the Hawks or will Atlanta tie it up with the help of Trae Young.
Here at AcePerHead, we are taking the Atlanta Hawks to win this one straight up, they have the talent and drive to win games as they have just found their stride.
How to Become a Sports Bookmaker
If you're new to bookmaking, it might surprise you how much work is involved in running a sportsbook. However, don't let this fact deter you from pursuing your dream of running a profitable operation.
With the expansion of legal sports gambling, you might wonder about becoming a sports bookmaker. With the right technology, you can launch a successful online sportsbook. A leading pay-per-head service makes it easy for you to get started.
A PPH service enables you to provide great benefits for your players. It will also provide you with powerful tools that make your job much easier.
An online sportsbook is remarkably easier to manage compared to taking bets in person. Also, online bookmaking allows you to maintain anonymity, security, and comfort. Likewise, your players will enjoy the same benefits.
Furthermore, pay-per-head services enable bookies to save a great deal of money and operate a sustainable operation. What's more, it allows them to do so with ease. However, the best part about the top pay-per-head service is that it only costs a nominal fee to maintain your sportsbook.