The Los Angeles Lakers vs the Sacramento Kings
March 3, 2021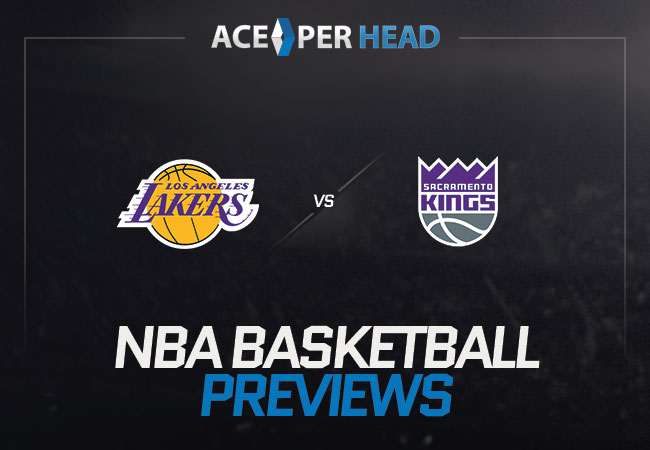 10:00 p.m. @ Golden 1 Center
The Kings are set to host the Los Angeles Lakers for some Wednesday night basketball action at Golden 1 Center for a West Coast showdown between two great franchises. The Kings are struggling so far this season playing with a record of thirteen wins and twenty-one losses. They are going into this next game losing ten, and their most recent loss was to the Charlotte Hornets- in a down to the wire heartbreaking loss with the score 127 to 126. That loss was definitely one of the worst games they have played all season. Fans were so upset they were rallying to get Luke Walton fired. In this game not only did they struggle, but they couldn't keep it together in the final minutes of play. The kings missed five free throws and let the Hornets win at the buzzer going six and one in the last seventeen seconds of play, which crushed the already knocked down Sacramento Kings. This is a win the Kings could've used when you see how bad they have been playing. There are way too many quality players for this team to be this devastating.
De'Aaron Fox is a beast and is putting up thirty points and ten assists per game. The challengers, the Los Angeles Lakers, are playing with a record of twenty-four wins and twelve losses, who still haven't managed to get things 100% without Anthony Davis in the lineup. This team hasn't been looking competitive at all, and they need to come correct after the All-Star break if they want to be champions again. But coming into this game, they won two games and Dennis Schroder had an impact in those games helping the Lakers by putting up big stats, as well as taking some of the pressure off LeBron James. The leader of this team is LeBron, as well as the leader of the MVP race. But as far as the race for a second ring, this Lakers team is looking sloppy and other teams are quickly approaching- some just as good as Lakers. There are some great teams in the West this season, such as the Utah Jazz. This is their last contest before the All-Star break, and this will give LeBron time to rest after playing every game so far this season.
The Lakers are listed as the favorites, clearly the stronger team on paper. Unfortunately, they have been slipping up recently due to injuries, and do not want to lose to the Kings because that would be embarrassing. Hopefully, they can end on a good note with a victory, and both the Lakers and Kings regroup and rest.
At www.AcePerHead.com our pick to win this game against the spread is going to the Los Angeles Lakers. A lot of work goes into setting up the right NBA lines and odds by our expert line makers, and if you watch the games, read the news, stay up to date with basic stats, and follow your gut instinct, chances are you'll have a very successful NBA betting season.
Ace Per Head features point spreads and money lines. Bet sides and totals for the game, half time or quarters, futures and props, you name it. Straight Bets, Parlays, Teasers, our easy to use sportsbook software makes it simple to place different types of wagers, yet, if you have any questions on how to place your bets on NBA all you have to do is reach out to our customer service staff by phone, chat or email.
Los Angeles Lakers:
Sacramento Kings: