Utah Jazz vs New Orleans Pelicans
March 1, 2021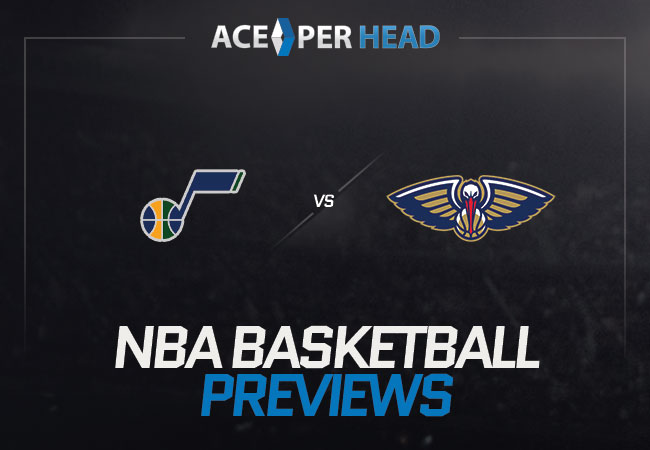 8:00 p.m. @ Smoothie King Center
The New Orleans Pelicans host the Utah Jazz for a Battle on Bourbon Street.
The New Orleans Pelicans are going into this matchup as the underdogs, and are playing with a record of fourteen wins and nineteen losses, and have discovered wins to come at a premium. They are going into their next matchup losing seven games and the most recent loss was on Saturdays against the Spurs. The Pelicans were led by Brandon Ingram who put up twenty-nine points, five assists, and four rebounds. While their All-Star Zion Williamson accumulated twenty-three points, fourteen rebounds double, as well as tacking on one black and five assists. Another key player for this team is Lonzo Ball, brother of the soon-to-be rookie of the year, who amassed sixteen points, four assists, and three rebounds. While Eric Bledsoe put up nineteen points, six rebounds, four assists, two steals, and recorded one block. As far as injuries go the Pelicans are without JJ Redick due to a hamstring injury and he is listed as questionable. Redick is a vital part of this New Orleans team and this team will be handicapped if they have to play without this seasoned veteran. White label sports betting platforms and customized betting software solutions.
The Challengers coming all the way from Utah, the Jazz are playing with a great record of twenty-seven wins and seven losses and continue to flex the best record in the National Basketball League. In their recent five games, they went three and five and in their most recent contest, they beat the Orlando Magic 129-109. This Utah team is always led by Donovan "Spida" Mitchell who generated thirty-one points which is the usual for him, six assists, and four rebounds. Then the Jazz had superstar Jordan Clarkson who gathered eighteen points, six rebounds, and five assists, and George Niang put up thirteen points, two rebounds, and one assist. Joe Ingles has a usual hot performance with seventeen points, seven assists, two rebounds, and matching one steal and block. Some Tips on Becoming a Bookie.
Lastly, Rudy Gobert had a stellar performance on both sides of the court while he put up a double-double with twelve points, sixteen rebounds, three assists, two blocks, and one steal overall. For additional support, Derrick Favors and Bojan Bogdanovic put up ten points and collected rebounds for the team. Monday night's matchup between these two teams in the third meeting between these teams so far this regular season. The Jazz has a lead of two wins in this series and looks to bring the sweep out for the Pelicans. A BRIEF REVIEW OF POPULAR SPORTSBOOK SOLUTION COMPANIES.
At www.AcePerHead.com our pick to win this NBA game against the spread is going to the Utah Jazz. More info for independent bookies and the per head sportsbook service.
Utah Jazz:
New Orleans Pelicans: