WNBA Free Pick: Atlanta Dream vs. LA Sparks
June 29, 2016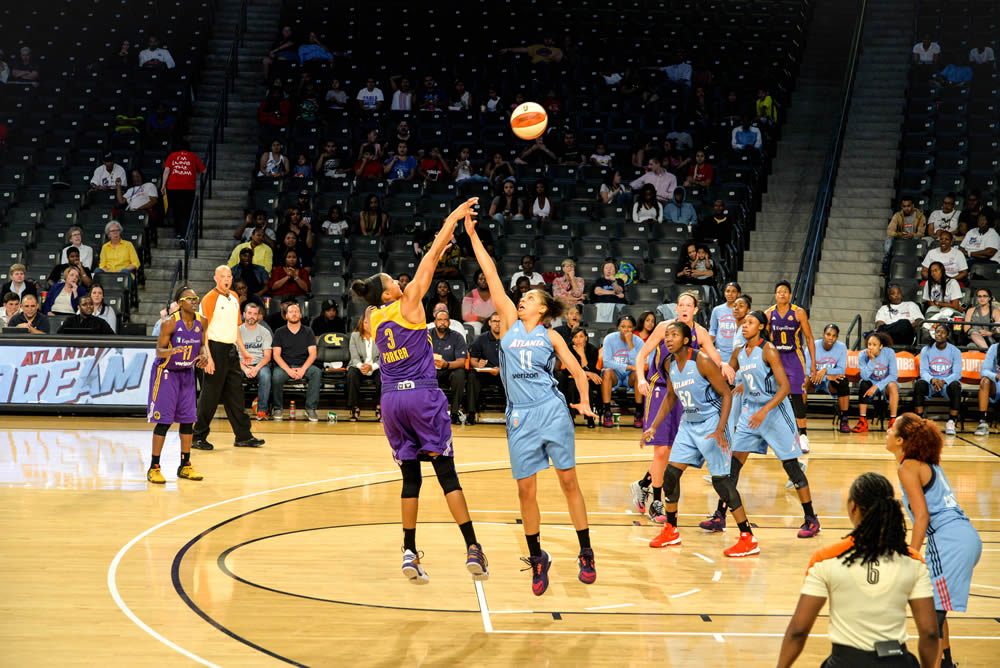 The Atlanta Dream travel to Los Angeles this Thursday to square off against the number one seed in the WNBA Western Conference. The game is scheduled to start at 3:30 pm ET at the Staple Center.
Atlanta who is currently in second place in the WNBA Eastern Conference desperately needs a win after losing the last 4 games in a row leaving them with a record of 8-7. Considering that the last 4 times the Dream visited Los Angeles they only managed to win one game does not set the right ambiance for them.
The LA Sparks are not only the number one seed in the Western Conference they are also the League leaders with a record of 14-1, and they are coming from three straight wins. So to say it doesn't look like the odds are in favor of Atlanta is an understatement.
Despite the disparity in these two teams, there is definitely a money making opportunity out there for us gamblers. Consider this, www.AceSportsbook.com currently has the line with the Sparks as a heavy favorite laying -12.5 points which is a lot of points no matter how you look at it.
So let's see what the stats say about which team is more likely to be able to cover that spread. Historically the Sparks have never beaten the Dream by a margin of 12 or greater, however the Atlanta Dream did give the LA Sparks the beating of a lifetime back in September of 2015 when they won 90-60 while the Sparks were at home mind you. Every other game has been won by a margin of 6 points.
Now, one could argue that the LA Sparks are out for revenge from last year's loss and I am sure there is some of that in their motivational speech before every practice but statistics speak a clearer language. So far this year the Sparks have averaged 85.9 points per game while allowing 72.7 points per game which means they have a 13.2-point advantage. During the month of June alone they have a 13.9-point per game advantage. So being able to cover a 12.5 point spread against the team that humiliated them last year doesn't seem that farfetched.
If you add that during this month of June, the Atlanta Dream have been averaging a 14.5 point per game loss, then the +12.5 points in this game do not seem like such a bargain anymore.
My Pick for this game is the LA Sparks laying the points, the total was set at 162, I like the over in that, and as an additional perk to earn a little more money I am doing a teaser Sparks to the over. Happy dribbling everyone.