Best Gambling Platform
August 22, 2021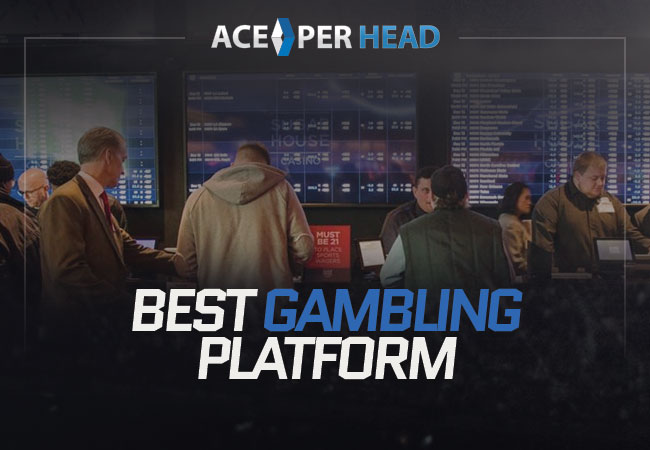 Gambling platforms are generally considered sportsbook websites that have countless betting options for people to place bets on various games. These gambling platforms are constantly updating the odds for games in real-time and then grading all wagers after each event ends, and then all balances are automatically updated based on the new winning or losing amounts in each account.
One of the best gambling platform sites for bookies to utilize, which allows them to have each of their players with their own unique account on the site where they can bet on anything that is offered on the website, is Ace Per Head.com. One of the main reasons why Ace's platform is considered one of the best gambling platforms is because they have the most betting options compared to other websites.
Sports Gambling Options
They literally have any type of betting option you can think of such as Football, Basketball, Baseball, Hockey, Soccer from all around the world, Golf, Tennis, Boxing, UFC, Formula 1, NASCAR, College Sports, E-sports, Oscars, and other Entertainment events, Presidential Elections and other Political events, Rugby, Cricket. Little League World Series and more. In addition, they have numerous types of ways to make a wager such as a straight bet, parlay, teaser, round robins, if bets, reverses, props, futures and live.
Horse Betting
They also have an entire horse racing platform that offers over 100 different tracks around the world where players can bet any race they want, right from the palm of their hand thru the mobile site or a desktop computer.
VIP or Premium live
In addition Ace also offers additional betting options such as VIP or Premium live, which has live in-game betting options on all sports, which have over 100 different live betting options per game. There is also a TV feature on these options that allow players to watch and bet the game right from their device. This is extremely popular because it allows players to watch games they don't normally have access to see, and then bet on it while they are watching it.
Prop-Builder
Another great betting feature that Ace Per Head.com offers is called the Prop-builder. This offers player props on all different sports, and also allows players to customize their own player prop by choosing a player and statistical category and changing the amount to whatever they want, and then the appropriate odds are calculated for the wager to be bet on. There is also an option to parlay player props.
Mobile Platform
Ace has one of the most complete gambling platforms in the industry, which is a huge selling point to any players that want to bet with a bookie. Also, they have a state-of-the-art mobile betting platform, that is formatted specifically for smartphones, and is easy to use, and players can make a wager in seconds. Considering that almost 90% of all gambling is now done thru a mobile device, this makes the betting experience for players much more enjoyable on a platform that makes mobile betting fast and simple to use.
So if you are a bookie and want to give your players access to the best gambling platform in the business with the most betting options, then give Ace Pay Per Head.com a call today at 1-800-909-5193 to get set up immediately.