Best Sportsbook Software Features
March 28, 2021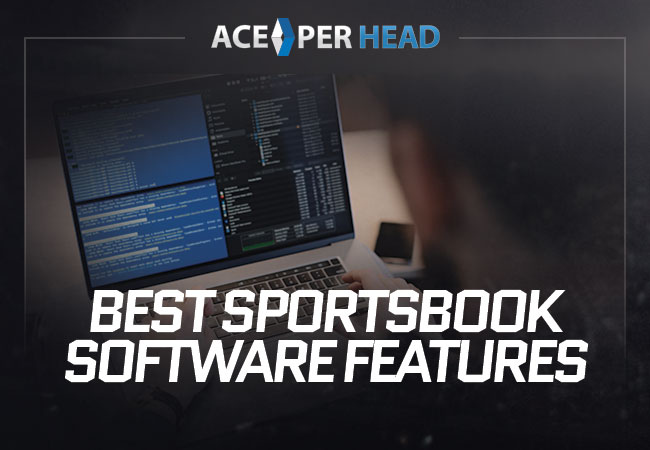 To be a successful bookie the best course of action is to get set up with a pay per head service. These services offer a sportsbook website for the bookies players to use and wager through.
The pay per head service manages all the lines and updates all the odds up to the second and then grades all wagers as soon as each game ends. Then all balances get automatically updated into both the player's account and the agent's account.
Then you as the bookie handle all the payments directly with your players and make 100% of the profits from the wins and losses from all of your players. You can collect and pay your customers with any method you prefer and the fee that you get charged by the service is a per player fee. That is why it is called a pay per head service because the service charges bookies based on how many active players use the site and make wagers each week. The standard price is around $10, but it can be more or less, depending on the service you use and the amount of players you have active each week.
There are many different pay per head services in the current industry and considering that your players are where you make your money from, it is important to choose a service that has the best sportsbook software features for them to utilize.
One of the best sportsbook software companies is Aceperhead.com. They offer a professional sportsbook website for players to bet on with thousands of betting options available each day, and more overall betting options than other sites.
In addition, since the majority of players bet from their mobile phones, Ace offers a great mobile betting format where players can bet right from the palm of their hand and anywhere in the world. Everything is formatted perfectly to the mobile phone and they make it simple to use with just a couple of clicks to make and confirm your wager as a bettor.
Ace also offers a great Premium and VIP live software feature, where players can bet all sporting events live while the game is being played, with updated odds. There are over 100 different live betting options per game that players can choose from while the game is in progress, and make it even better there is a live TV feature where players can also watch the game they are betting on right from their computer, laptop or smartphone. This is great for games that are not televised in specific locations because now the player will have the chance to watch and bet on any game he wants while it is in progress.
Prop Builder Feature
Another great feature that Ace offers is their prop builder feature that allows players to bet all types of player props on all major sports. In addition, players can even choose the option to customize their own player props where lines are calculated based on the player and prop that was customized. There is also an option to choose your own props to parlay and an accumulator bet option that has a preset parlay that players can bet on which is comprised of a combination of specific props.
All these features are great for the players because it adds more betting options and ends up making the players bet more, which all leads to the bookies earning more money. So give Aceperhead.com a call today at 1-800-909-5193 and get set up with some of the best sportsbook features in the business.
Top 8 Bookie Tips: