Crawford vs. Postol – World Champions Collide
July 17, 2016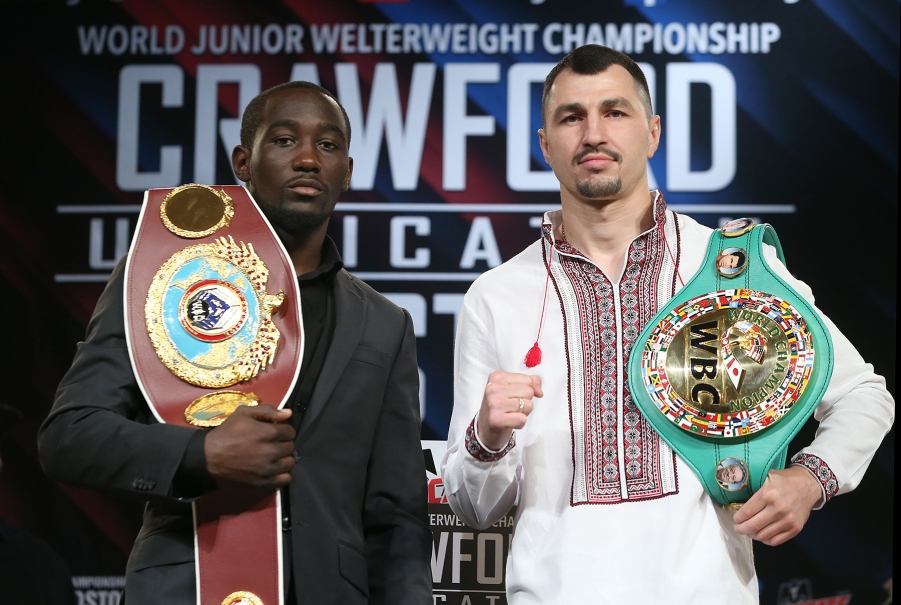 A clash between champions is usually a recipe for great entertainment and an excellent opportunity to make money betting on boxing. Undefeated junior welterweight champions TERENCE "Bud" CRAWFORD and "The Iceman" VIKTOR POSTOL will meet on Saturday, July 23 for a World Title Unification Bout at the MGM Grand Garden Arena, Crawford is the current holder of the 140 pound WBO belt while Postol will be making his first defense of the WBC belt he won on October of 2015 by beating Lucas Matthysse by KO.
Titles and Undefeated Records on the line
Crawford, the 28 year old native of Omaha, Nebraska is regarded as one of the top pound for pound fighters with 28 wins (20 by KO) in his professional career. Viktor Postol is a native of Ukraine with residence in Los Angeles, California, he is 32 years old and has the same number of victories as his opponent, 28 (12 by KO); he is trained by hall of famer Freddie Roach and has the reach and height advantage in this fight.
We certainly have to give credit to Postol who is putting his recently earned title on the line against a very tough challenger, a two-division world champion who has won four of his last five bouts by stoppage.  Crawford is a talented and smart boxer, with a decent punching power and great speed. Postol also has good boxing skills and ring smarts, he has a good defense that will help him a lot against Crawford, but will need to make very good use of distance and his jab in order to dominate Crawford.
Postol was a sparring partner for Manny Pacquiao, so he should know well how to deal with speed, he also has Freddie Roach in his corner, an experienced trainer who he can trust to come up with a good fight plan against Crawford. Still, no one can deny that this fight is the biggest test for Postol so far in his career.
Viktor Postol is the underdog on paper, but you can never underestimate a hungry fighter that is looking to prove himself.  Crawford's poise and experience in title fights will certainly play a very important role and I suspect we will see as round after round Postol falls into Crawford's game, that's all it comes down to, who will dictate the rhythm of the fight.
Betting odds for Crawford vs. Postol have Crawford at -750 to Postol +525. I believe Crawford has what it takes to become a unified world champion and Postol is in over his head.  Money is on Crawford to get his hand raised in a decision win; but anything can happen in boxing, the theater of the unexpected, and an upset is not completely unlikely… and it would be a great payout.
Get the best boxing odds and props at AceSportsbook.com and bet on #CrawfordPostol.