Wilder Defends his Title Against Arreola on Saturday
July 15, 2016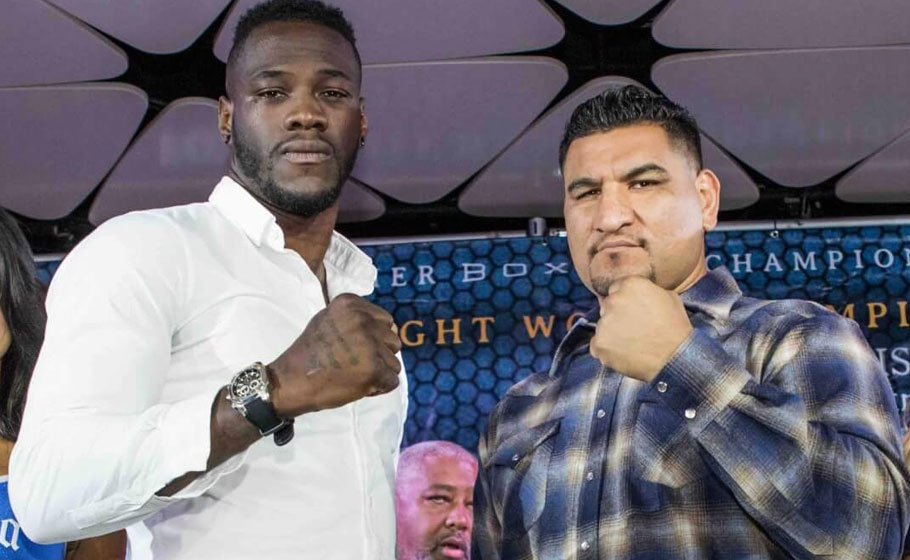 July is a bit slow when it comes to sports competitions, NBA and NHL seasons are over, NFL pre-season is still several weeks away, so if you like to bet on sports that leaves us with a bit of MLB, some Golf, Tennis and some Boxing and MMA.
Today we'll talk about the upcoming title match where undefeated heavyweight world champion Deontay "The Bronze Bomber" Wilder will defend his belt against two-time world title challenger Chris "The Nightmare" Arreola.
Let's start by saying that this is not the match up everyone was expecting to see, back in May Wilder was set to defend his title against Alexander Povetkin, unfortunately this fight had to be cancelled because Povetkin failed a drug test.  Chris Arreola was picked as the contender, he is not unfamiliar with title fights, he's been there before, first against Vitali Klitschko and then against Berman Stiverne; Arreola has gained many detractors throughout his career because of his lack of discipline, (usually showing up to a fight out of shape), and cocky personality; yet if one thing has to be said in his defense is that he is a dangerous fighter who leaves his heart in the ring.
Arreola says he is more mature now, he understands the importance of discipline and sacrifice, and this is his third title shot, maybe the last chance he will get in his career of becoming a world champion, one must guess he has to be taking this seriously. Wilder is undefeated with 36 fights won and 35 of these by way of KO, he is taller and holds the reach advantage also over Arreola who has a record of 36 wins (31 by KO) 4 losses (2 by KO) and 1 draw.
Needless to say Deontay Wilder is a wide favorite to win in this fight. Wilder is athletic, a skilled boxer with a tremendous punching power. Arreola is a good brawler, a pressure fighter that has a lot of experience in the ring, yet, he has been KO'd twice before. With the odds for Wilder being -3500 it's certainly not a good value bet, but, you can always go with the props. This fight is not going the distance.
Sammy Vasquez vs. Felix Diaz a good fight to bet on
Perhaps the co-main event may be of more interest to you when it comes to betting on boxing, as undefeated welterweight Sammy "The Sergeant" Vasquez Jr. (21-0, 15 KOs) will face former Olympic Gold medalist Felix Diaz (17-1, 8 KOs) in a 10 round battle.  A very competitive fight, Sammy Vasquez is the favorite to win at -565 while the underdog Felix Diaz +410 . Vasquez has height and reach superiority over Diaz, he is also the stronger puncher. The #VasquezDiaz fight is certainly an interesting fight to bet on. I'm placing my bet on Vasquez to win by decision.