Brooklyn Nets vs Indiana Pacers – January 5th, 2022
January 5, 2022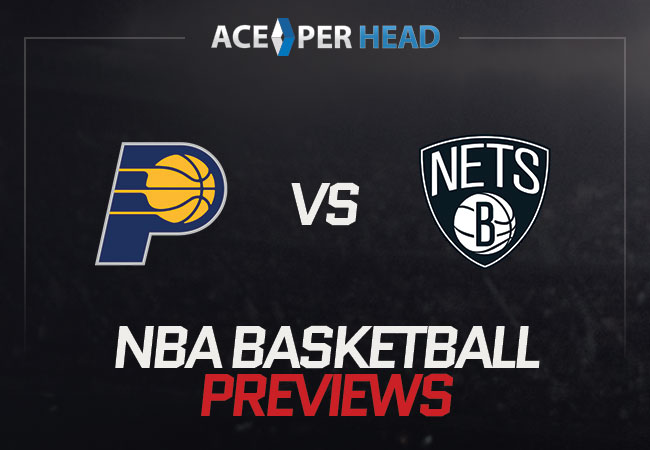 The Pacers are set to Host the Nets, as they are ready to break their losing streak.
The Brooklyn Nets are having one of the best seasons right now and even though the Pacers are looking like the Home favorite, this Nets team is going to give Indiana a run for their money.
The Nets are playing with a record of twenty-three and twelve and are sitting at second place, but after no luck in a three-game home series, they look to change their luck on the road. Kyrie Irving is expected to make his return for the Nets, and Kevin Durant is putting up big numbers with thirty ppg, grabbing seven rebounds and six assists while on the court. The secret weapon Patty Mills netted fourteen ppg, two rebounds, and two assists. Then their star who's been carrying the team this season James Harden has been draining twenty-three points per game, collecting eight rebounds, ten assists per game.
As a team the Nets are averaging 113 ppg shooting forty-seven percent from the field, pulling down forty-seven rebounds, dishing an average of twenty-six assists. While defensively they let opponents shoot forty-three percent and they are stealing the ball an average of seven times a game, as well as stacking up seven blocks an outing as well. As they let their opponents drain 111 points on them. For the Nets LaMarcus Aldridge is listed as day to day with a foot issue, and Joe Harris is out with an ankle injury. The Brooklyn Nets have seventeen wins and seven losses in the East, while the Pacers have eight wins and nineteen losses in Eastern Conference play.
Currently ranked at the thirteenth place in the league playing with an overall record of fourteen wins and twenty-three losses, the Pacers are going into this matchup losing five straight and need to snap this streak to save their season. Their most recent loss was a tough one to the Knicks and they don't want to lose from another team from New York. The Pacers managed to tie it up by halftime but couldn't make anything happen in the fourth and New York ran up the score. Duane Washington put up seventeen ppg, grabbed two rebounds, four assists, and stole the ball once. While Keifer Sykes drained twenty-two points, four rebounds, and six assists for Indiana. Jrue Holiday is also going hard in the paint for the Pacers, he has been averaging 2 three-pointers an outing, and Caris LeVert is putting up twenty-four points per game.
As a team, they are two for eight in their last ten games and let their opponents drain an average of 111 points. Indiana puts up 105 ppg shooting forty-four percent, as well as grabbing forty-four rebounds, twenty-three assists, seven steals, and five blocks an outing. This team is dealing with more injury issues than Brooklyn with Jeremy Lamb, Caris LeVert, Goga Bitadze, Isaiah Jackson, Malcolm Brogdon, Chris Duarte, T.J. Warren, Kelan Martin, and Torrey Craig are all out on Health and Safety Protocols and T.J. McConnell is out with a wrist injury. Going into this matchup the Pacers are looking to win this game and add to their home record, they need it.
This is the second time these teams are playing this season, and the last time Brooklyn went home victorious with Harden leading them all the way. Now with Kyrie and Kevin Durant added to the mix Brooklyn could have a good chance in this one and are looking like a dominant force.
Start Your basketball betting business now. Are you ready to create your own sports betting site and make extra cash? Start a six-week free today!
Prediction:
We are going with the Brooklyn Nets in this one, they have what it takes!
BROOKLYN NETS:
INDIANA PACERS:
Make Money as a Bookie Agent:
AcePerHead.com allows you to be your own bookie and have your own sportsbook, so your customers can bet on thousands of betting options each day.