The Skinny on the presidential elections – Who is likely to win?
April 30, 2016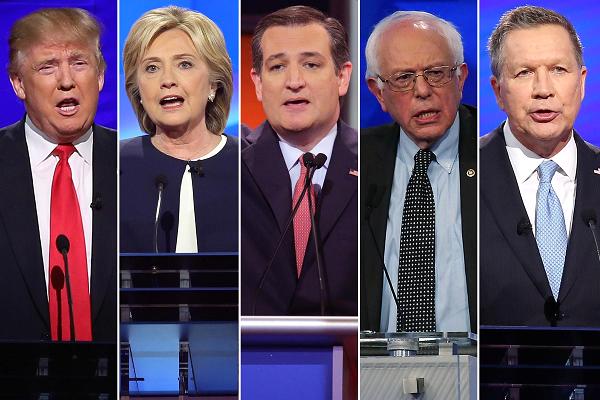 The US presidential election is a convoluted process that most people outside of our borders simply can't wrap their heads around and truthfully a lot us can't either.
This process suits the American people because we love drama, we thrive on the chaos of the internal political processes of each party even though most of us don't understand or agree with them. And because deep down every American at its core is a gambler, which explains our fascination with presidential elections and their ensuing predictions.
If you are interested in the latest odds on the presidential election check out AceSportsbook.com, they are currently offering lines on who will become the party nominee for both the Republican and Democratic parties, as well as who will be the next president of the United States.
We still have 3 months before the Republican and Democratic national conventions are held and at this time neither of the candidates have enough votes to secure the nomination. However, we have clear frontrunners on both parties.
Predictions on the presidential elections vastly vary depending on the source of the poll, none of them seem to be unbiased.  So with all that is going on and all the different data that is coming out every day it seems impossible to discern who will win the presidency.
When looking at the different wagering odds on the presidential election that are offered by reputable gambling sites we can easily see who is the favorite, but the question remains, how do they come up with these odds? The process is a bit complicated and it requires a lot of data analysis, one thing is clear, at this stage of the game none of the lines are subjective.
After analyzing several reliable political polls, these are my predictions for the upcoming elections:
GOP nominee: Donald Trump wins the nomination.
Against all rational odds, Donald Trump seems to be unstoppable at this point, despite of recent rumors that Cruz and Kasich are teaming up in an attempt to stop him. Even a contested GOP convention seems unlikely at this time as there is no electable candidate to be produced.
Democratic Nominee: Hilary Clinton wins the nomination.
Although Sanders and his political movement continue to chug along, given the DNC party rules it is virtually impossible for him to gain the nomination because of the super delegates that favor Clinton.
Democrats to win White House:
Overwhelming odds of this happening, some polls calculate that the chance of the Democrats retaining the White House is between 75% and 80% likelihood.
Clinton vs. Trump in Presidential election:
This is one of those instances where it really depends on which poll you look at; conservative polls will put Trump in a more favorable position but overall most polls show Clinton winning the presidency against Trump.
So there you have it, I have cast my 5 cents and I am pretty confident my predictions are accurate, but don't take my word for it, go check out the presidential odds at AceSportsbook.com.