2016 NCAAF Week 15: Navy vs Army
December 6, 2016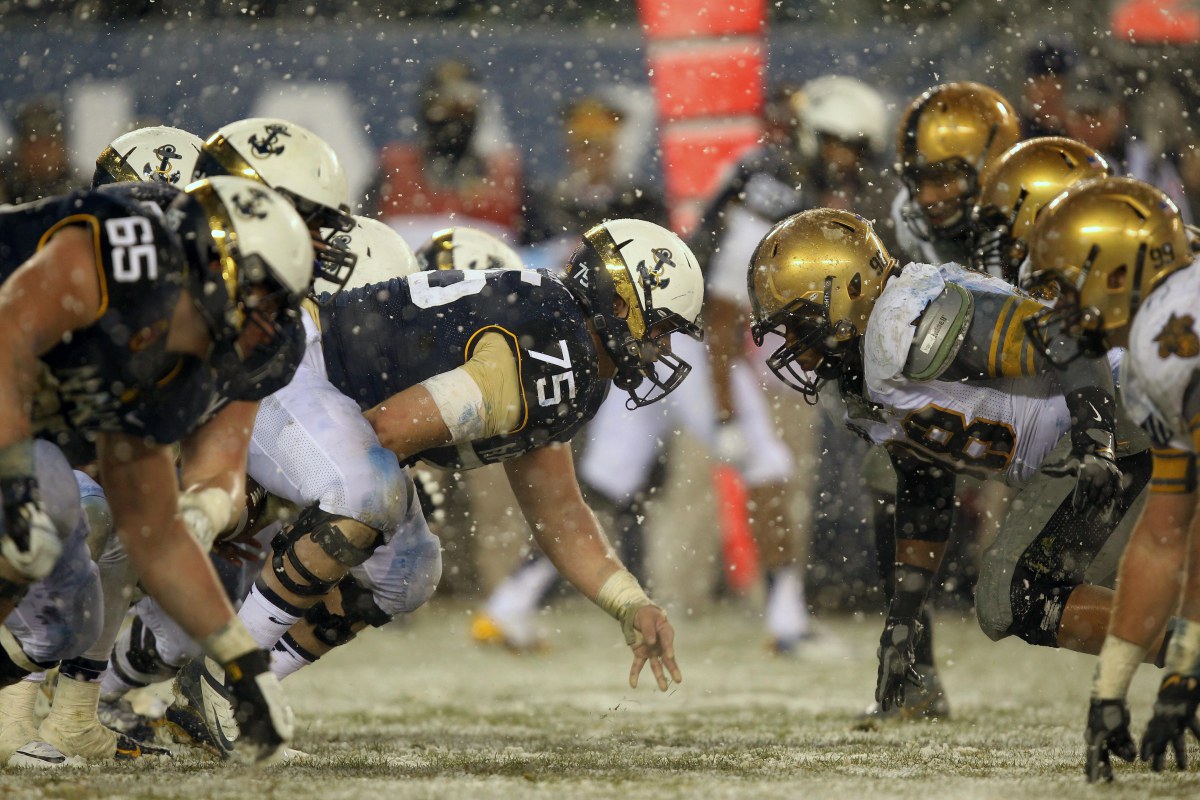 Army Black Knights will face Navy Midshipmen on Saturday, December 10 at 3 p.m. in a game that will take place at the M&T Bank Stadium in Baltimore. This is the only NCAAF game this week while we wait for the College Football Bowls that will begin on Saturday, December 17. This game has no implications for bowl season.
Betting on Black Knights
The Army Black Knights are coming off a few weeks' break, having played last back on November 19, when they beat Morgan State 60-3.  They are 6-5 so far in the season and it's QB Ahmad Bradshaw in combination with running back Andy Davidson that deserve most of the credit for this win and for the good work that Army has done at this point, having probably the best season in a long time. Army is scoring an average of 30 points per game and allowing 19.1 points per game. Army has a lot to prove in this game, it should be a personal goal to win this game since they have not one a game to Navy since 2001. Army's defense is key in this game.
Betting on Midshipmen
This rivalry games have been dominated by the Midshipmen. Currently 9-3 in the season, Navy team is definitely looking to make this their 10th victory. Midshipmen are allowing 30.4 points per game and scoring an average of 39.1 points per game. They are coming off a bad loss 34-10 to Temple; part of the reason for this result (although not all of it) is that quarterback Will Worth and co-captain Toneo Gulley, suffered injuries early in the game on the same play; Zach Abey took Worth's place but struggled and made determinant mistakes. Worth and Gulley will not play next Saturday, and this could change the whole scenario for the Midshipmen. Abey and running back Chris High will be the starters against Army, Abey better be in a much better zone than he was last week.
Betting on Army vs. Navy Game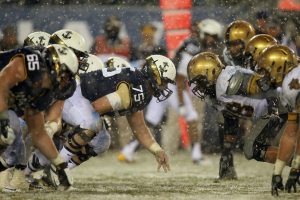 Oddsmakers have the CFB betting line at -7 for Navy Midshipmen but I believe this game will be closer than they expect, Navy is playing at home, Navy has been superior than Army in the last few years, but Navy is all about their offensive line, if this is not delivering when facing a strong defensive line, it may become a big issue for them.  Most bets, 63% of them are on Army plus the points, and my pick reflects this, take Army +7. The total for this game has not been established yet.
This is the only college football game this week, but there is plenty of NBA and NFL to bet on, check out the lines and offering of AceSportsbook.com and place your bets from the comfort of your own home, any time you want from your computer of mobile device, you can also enjoy live betting on your favorite sports, which adds excitement to every minute of the game.