An Unexpected AFC Showdown: Ravens @ Patriots
December 11, 2016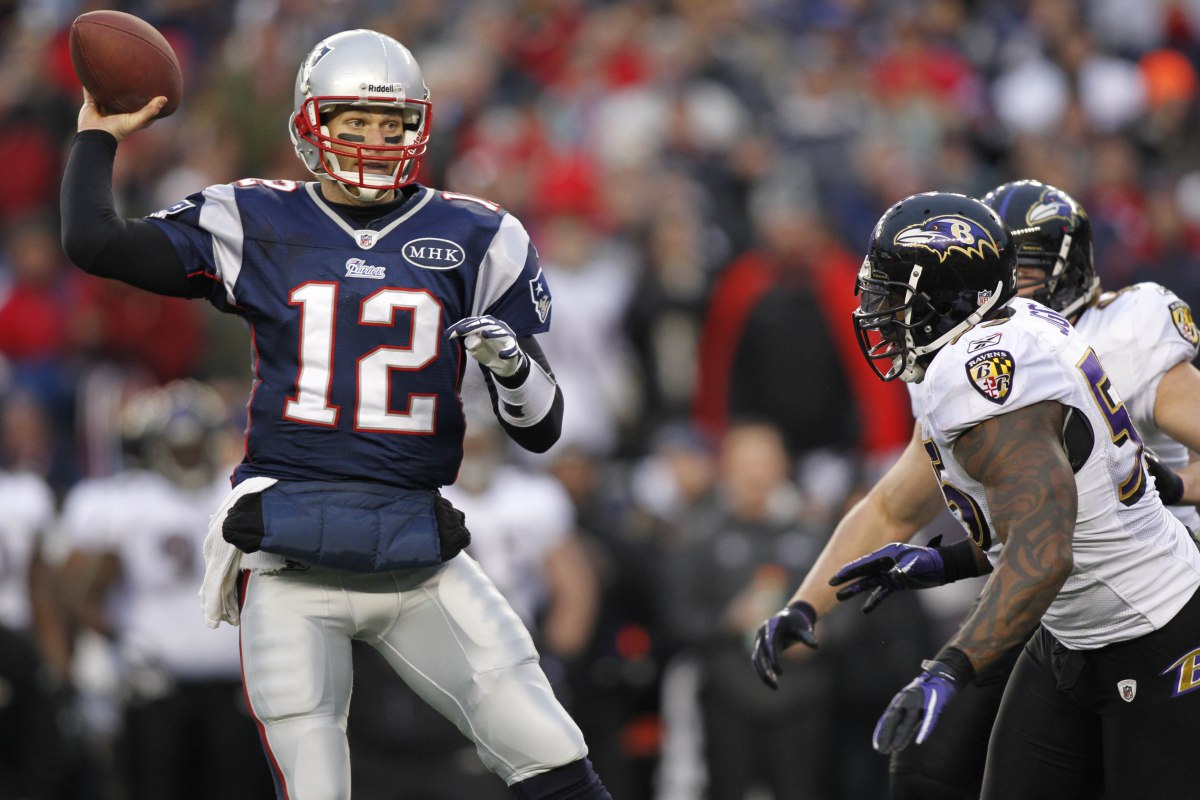 Week 14 of the NFL ends with what has turned out to be a great game, a few weeks back I was not very excited because it was almost a given that Tom Brady and his gang would crush the Baltimore Ravens but after recent events, this match is starting to look a lot more even than anyone expected.
This Monday night game has a little Déjà vu feel to it, as it reminds me of the divisional match in 2015 between these two franchises. That game was won by the Patriots who then moved on to win their 4th Super Bowl Championship.
New England
It is no secret that neither of these teams is the same as they were back then, Baltimore quarterback Joe Flacco has struggled the entire season, but now seems to have finally figured out how to win games in a convincing way. As for the Patriots, the absence of tight end Rob Gronkowski has had a clear negative effect on the team casting a shadow on the team's ability to win their 5th Championship.
The Patriots have had a relatively easy last couple of weeks, and yet they have failed to impress, sure they won against the Rams and the Jets but not as resounding as we all expected. Is it unfair to judge a team so harshly when they are winning? Maybe, but this is the Bill Belichick and Tom Brady, they created a standard for themselves and we now expect them to adhere to it.
Baltimore
The Ravens however, seem to have finally woken up from that deep nightmarish sleep they were in most of the season. They have won and covered the spread in 4 out of their last 5 contests, the latest of these wins was las Sunday, when the Baltimore Ravens blew the Miami Dolphins out of the water, literally, by winning 38-6. Up until then the Dolphins were on a 6-winning game streak and they simply could not fight the Ravens.
Flacco had a great game last week, completing 36 of 47 passes for a total of 4 touchdowns and 381 passing yards, those 36 completions set a new franchise record, and he finished that game with a passer rating of 119.2. But he wasn't the only player to have a sort of revival in that match, tight end Dennis Pitta, caught 9 passes for a total of 90 yards and scored two touchdowns, he now leads the Ravens with 61 receptions, but he had not reached the end zone since 2013, talk about a comeback!
The Ravens need to keep this momentum if they want to hold on to the AFC North lead, they are currently tied with the Steelers but are in first place because of the tie breaker advantage. To beat the Patriots, they must continue to play well on the defensive end, they are currently No. 2 in the NFL in scoring defense allowing only 17.2 points per game, but they may need to step up their game to contain New England who is No. 6 in the league in scoring averaging 26.6 points per game.
Pick:
As per www.AceSportsbook.com, the Patriots are 7.5 favorites, this is a tough game to predict, but the Patriots should come off with another win, I say this mostly on the basis of how well the Patriots perform at home and the fact that the Ravens are 2-3 on the road this year.