Are you Ready for Some MNF – Eagles vs. Bears
September 18, 2016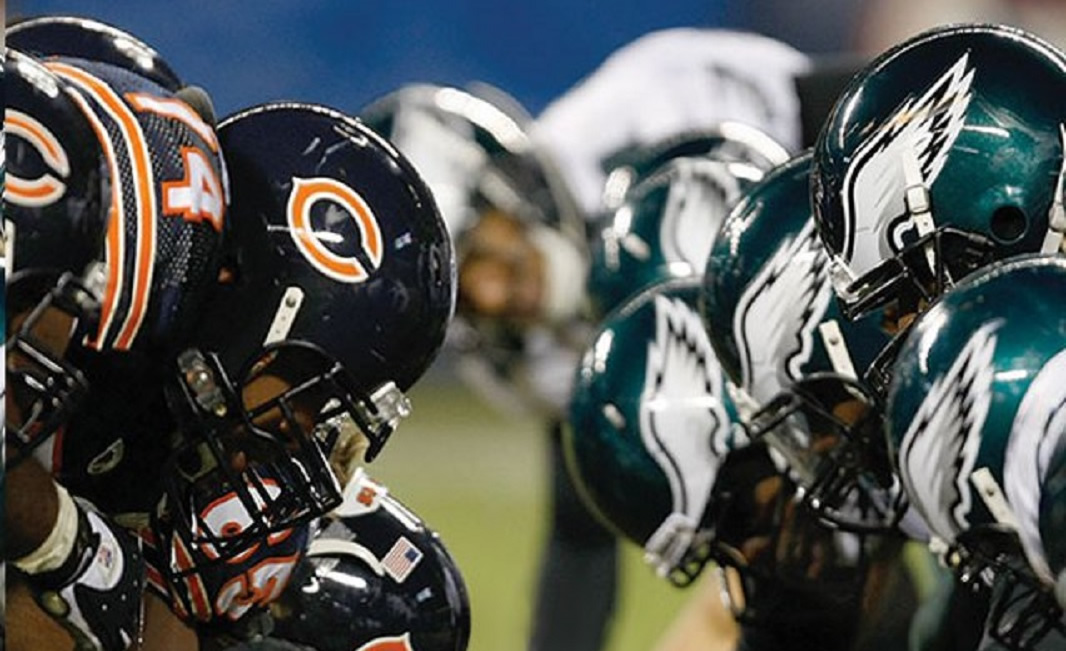 This week's Monday Night Football game should be a little more exciting than the two games from last week which were pretty lopsided and left nothing to the imagination.
On Monday night, the Philadelphia Eagles travel to Chicago to face the Bears, the Eagles are yet another team this year with a rookie quarterback. Carson Wentz lead the Philadelphia team to a victory last week but it is a bitter sweet win, the Cleveland Browns are easily the worst team in the league, winning against them was expected. However, that fact is not meant to take anything away from young Wentz who is straight out of North Dakota State, he played a solid game, completing 22 of his 37 passes and scoring two touchdowns, and not a single turnover; not bad for a guy who missed most of the preseason because of a cracked rib. All in all, Wentz looks like the right guy to lead the Philadelphia Eagles, but he has a lot to prove still.
Philadelphia Eagles
Wentz did not win the game alone, running back Ryan Mathews assisted him with 77 yards and a touchdown, Wentz also reached out to the Eagles top receiver Jordan Matthews whom he targeted 14 times, he got 7 of those and completed 114 yards and a touchdown and tight end Zach Ertz also had 6 receptions and added another 58 yards.
Philadelphia's defense did an excellent job managing the clock and controlling the Browns allowing them only 168 passing yards and 121 rushing yards. Point in case is, the Eagles played well regardless of who their opponent was, what remains to be seen this week is if they can replicate that performance against what should be a stronger opponent.
Chicago Bears
The Bears don't have great expectations this year, last week they started with a healthy lead over Houston but they were unable to hold it, in fact they were scoreless in the second half of the game and ended up losing 14-23. It was not Jay Cutler's night, he was inconsistent throughout the game, but got pounded in the second half, his defense was simply not covering him and he did not have enough time to throw, he got sacked a total of 5 times and was hit another 13. To make matters worse he did not have a single completion in the 3rd quarter.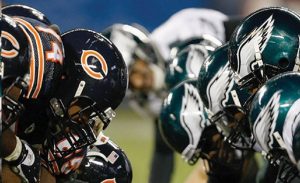 The Bears have their work cut out for themselves in order to prove they are not a disaster of a team, their performance last week was not a good start, but I believe they are better than the Cleveland Browns and they have the home field advantage, and as everyone knows Chicago is a sports town and its fans are diehard, so playing at Soldier Field during prime time none the less will be an intimidating situation for rookie Wentz, we will have to wait and see how he holds up under the pressure.
Game Pick
My pick for this NFL gambling game is Bears -2.5 if for no other reason than the fact that they are the home team.
For a complete list of game odds and props visit www.AceSportsbook.com.