Brady's 2016 Debut at Gillette Stadium – Bengals vs. Patriots
October 15, 2016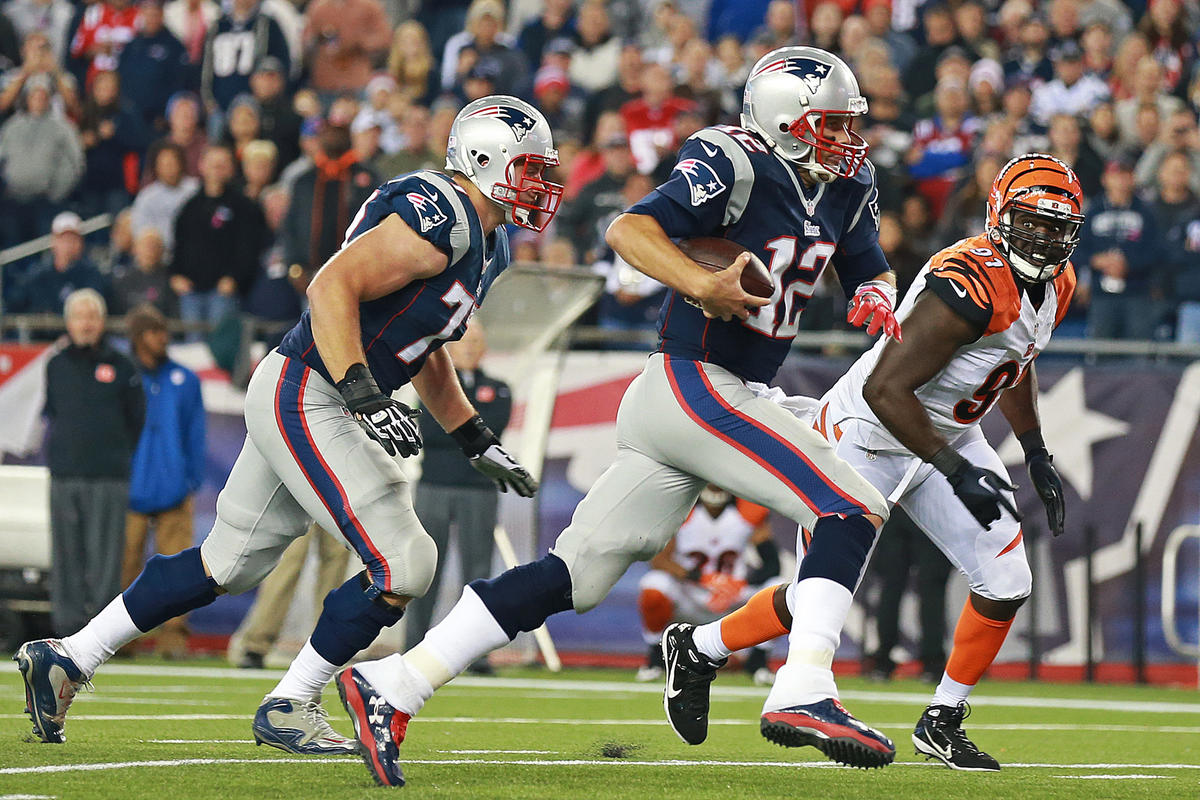 This Sunday, October 16th will be the first time that star quarterback Tom Brady will lead his team at home this season. After his 4 game suspension, he came back full of energy or maybe anger and beat the Cleveland Browns by 20 points, leaving little room for criticism.
The Patriots made it very clear to everyone that they are the team to beat this season with or without Brady, however having their star quarterback back on the field does have a psychological effect on the team and who ever their opponent might be. This will be the first game of the season for Brady playing at Gillette Stadium, therefore, expect it to be a high energy game for the Patriots.
The Bengals have been somewhat of a disappointment this year; their latest downfall was last week against the Dallas Cowboys where they fell 28-14. Despite their record of 2-3 they are still considered contenders by most, ESPN has them ranked # 8, something that baffles me, since they clearly have problems winning games on the road, which is where they will find themselves this week and to make matters worse they will be going up against the Patriots at home with Brady; this is the stuff nightmares are made out of in pro football.
The Cincinnati Bengals, looked terrible last week, their offense seemed to be absent for 3 full quarters, they managed to slightly wake up in the fourth but it was a little too late. Their offense has been unable to protect quarterback Andy Dalton, who let me just say, was not the problem last week, he managed to give a decent performance going 29-41 for 270 yards and two touchdowns and no interceptions, but he didn't have a team to back him up. The offense has also failed to create a consistent running game; this team does not resemble the team from last year at all. Last week the Cowboys ripped through their defensive lineup like it was butter, so I can safely say, they are suffering on both sides of the ball.
On the New England Patriots front, Brady is out for blood, he feels he was mistreated by the NFL, and after losing their last game at home there is simply no way the Patriots will lose two home games in a row. The dynamic duo of Brady and Rob Gronkowski is coming together nicely, Gronk had 5 catches for a total of 109 yards in last week's game, the rest of the receivers were treated with equal love in classic Brady style. All this indicates that the Pats with Brady will bulldoze the Bengals just like they did the poor Browns.
The line for the game opened at AceSportsbook.com early this week with the Patriots favored by 8, this line is likely to move as the week progresses so make sure to get your bets in as early as you can to get the best value possible. The line for the total is currently at 47.5, make sure to check out the props as well, this is where you can maximize your profits on this game.
Bottom line: Patriots and over.