NFL Preseason Week 4 – Place your Bets!
August 31, 2016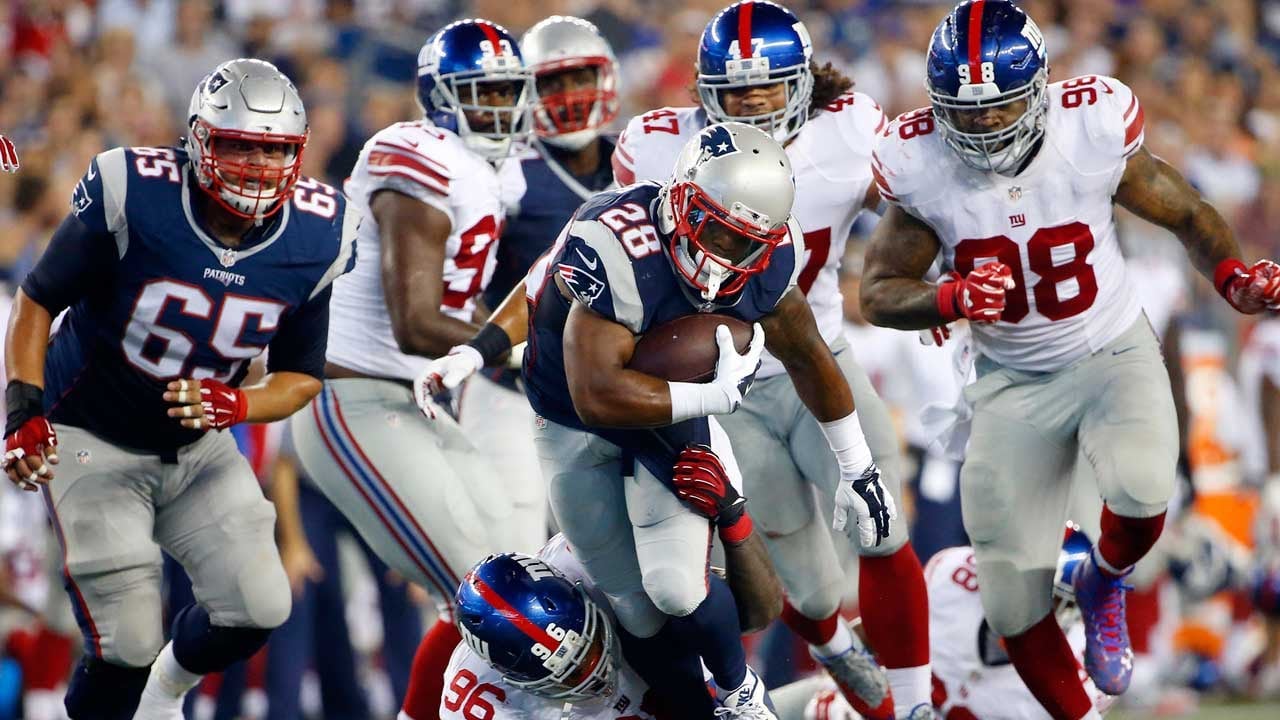 We are a step closer to the NFL regular season, that is always good news, and this Thursday, September 1st the preseason offers 15 matches to watch and bet on; yes, we know the last games of the preseason are usually lacking in entertainment, coaches play strategically saving their starter players for the regular season and that means the games are not as competitive, but still, its football… and I've picked the two games that I think will still deliver excitement and more so will be educational for us gamblers going into the regular season. If you plan to bet on football and make a nice amount of extra cash, play close attention to these last games.
Patriots vs Giants
A look ahead of Thursday night's preseason game
New England Patriots visit the MetLife Stadium to face the New York Giants this Thursday for their last preseason game, they've gone unbeaten this far and they plan to keep it that way as they head into the regular season.
Patriots are faced with an unusual predicament for this game:  Which QB should start?  With Tom Brady facing a four game suspension at the start of the regular season due to his involvement in the "Deflategate" scandal (2015 AFC Championship Game football tampering scandal) backup quarterback Jimmy Garoppolo needs all the field time he can get, yet it's risky business as he can be exposed to injuries and that would leave the Pats in a difficult position.  Brady will be back for Week 5 (Oct 3) of the regular season.
Oddsmakers have the Giants as the favorites to win with a line of -3; Giants haven't had a great preseason but they won their third game against the Jets with a score of 21-20, they are playing at home and closing the preseason with a win over the team considered the top Super Bowl contenders would sure give them that extra motivation to start the regular season.
Offensively I believe Patriots are superior, and Tom Brady or not they have had a good preseason, I like New England plus the 3 points.
Cowboys vs. Texans
How an injury can change it all
Dallas Cowboys will receive Houston Texans at the AT&T Stadium.  Houston is a -3 favorite and the total line is set at 37.
Cowboys are suffering the back injury of quarterback Tony Romo, a compression fracture that will keep him out of the field reportedly for six to ten weeks, Dallas also announced QB Dak Prescott will not be starting, so this means Jameill Showers will have a lot to prove going into this last game.
Texans have had a great preseason but I don't know for sure they have what it takes even against a diminished Dallas. I like Cowboys +3.
Make your picks and place your NFL bets at Ace Sportsbook, we will continue to offer you are insight all through the regular season. Open you free account today and start betting on football.