NFL Week 8 Pick: Jaguars at Tennessee
October 25, 2016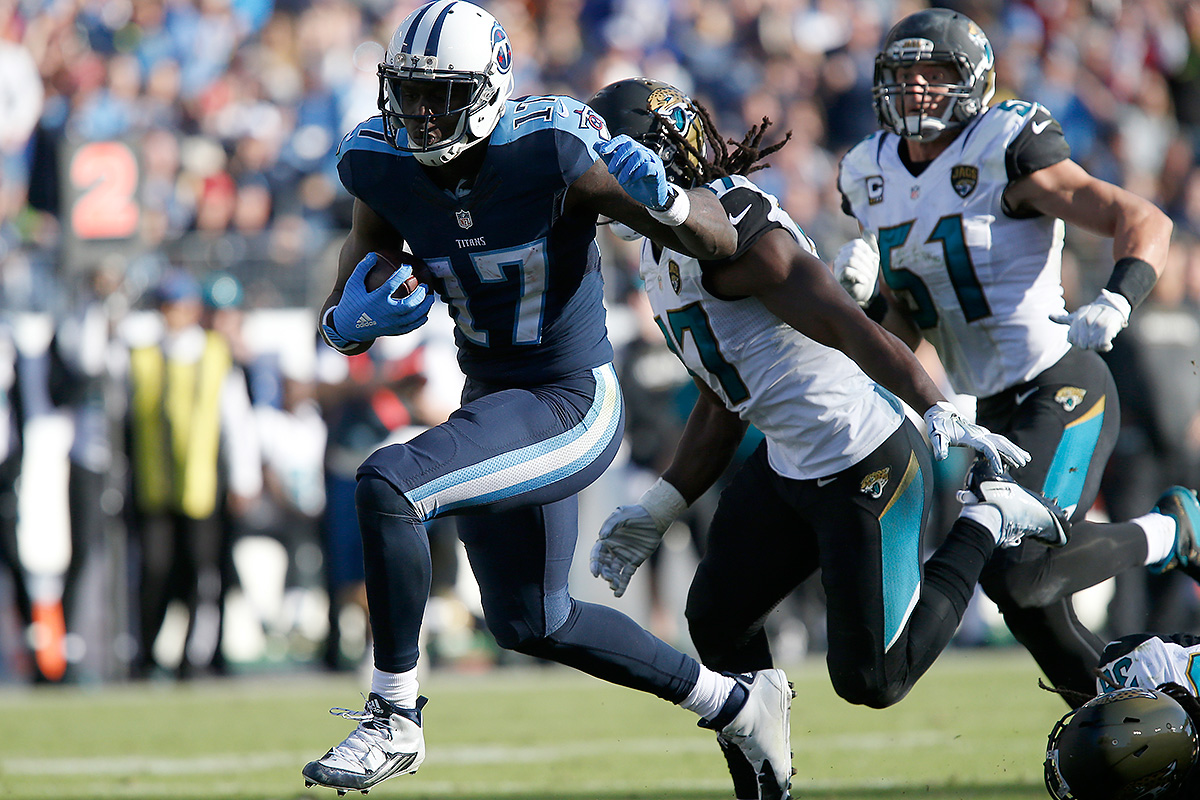 The Jacksonville Jaguars and the Tennessee Titans have several things in common, they both have the same exact number of games lost (4) this far into the season and they are also coming from one of those losses this past week; these two teams meet on Thursday, October 27 at the Nissan Stadium, home of the Tennessee Titans.
Some things you should know before betting on the Titans vs. Jaguars game:
Injury Report
Titans:
Quinton Spain (Offensive Guard) and Perrish Cox (Cornerback):  their participation is questionable after they both suffered injuries in the second quarter of their game against the Colts this past weekend. Cox was accidently hit by teammate Sean Spence and was being checked for a concussion, while Spain suffered a problem with his right knee.
Jaguars:
Aaron Colvin (Cornerback) and Roy Miller (Defensive Tackle): both are doubts for Thursday night game. Miller had to leave the game against the Raiders after injuring his right Achilles' and Colvin had a toe injury during the second half of the game.
Betting on the Jacksonville Jaguars:
Jaguars had a poor performance against the Oakland Raiders, loosing at home again this time with a wide difference 33-16. Their offense has been coming short in most of their games, even against teams whose defense isn't superb. Jaguars are scoring an average of 19.5 points per game, and are allowing 26.7. Their defense is perhaps better than their offense but if Miller is not able to recover for Thursday's game, Jacksonville will have an even harder time, as he is a very important element of their defense.
Betting on the Tennessee Titans:
As we mentioned before, Titans lost to the Colts 34-26, and their main issue continues to be their defense, they allowed 353 yards in the air against the Colts, and now in the event Perrish Cox can't play this Thursday you can expect their defensive game to suffer more than usual. They are scoring 20.9 points per game but allowing 23. Titans offense is OK; they have a good running game which will definitely work in their favor against the Jaguars.
Titans vs. Jaguars Odds and Pick:
Even though many don't have high expectations for this game considering the performances by both these teams so far into the season, I do have hopes that these two teams should make for a competitive game, they both are obligated to win, oddsmakers seem to agree as they have a line of -3 for Tennessee Titans; over/under is 45.5.  One team has a slight better defense the other a slight better offense, but considering their overall performance Titans have shown more consistency a better team play.
My pick is for Titans and the under.
Betting on NFL is easier if you place your bets online at AceSportsbook.com; a friendly software and helpful staff will make your online betting experience a walk in the park. Great bonuses, and a wide selection of options to bet on. Games, halves, props and Live betting on NFL are of course part of the experience.