NFL Wild Card Round: Raiders vs. Texans
January 5, 2017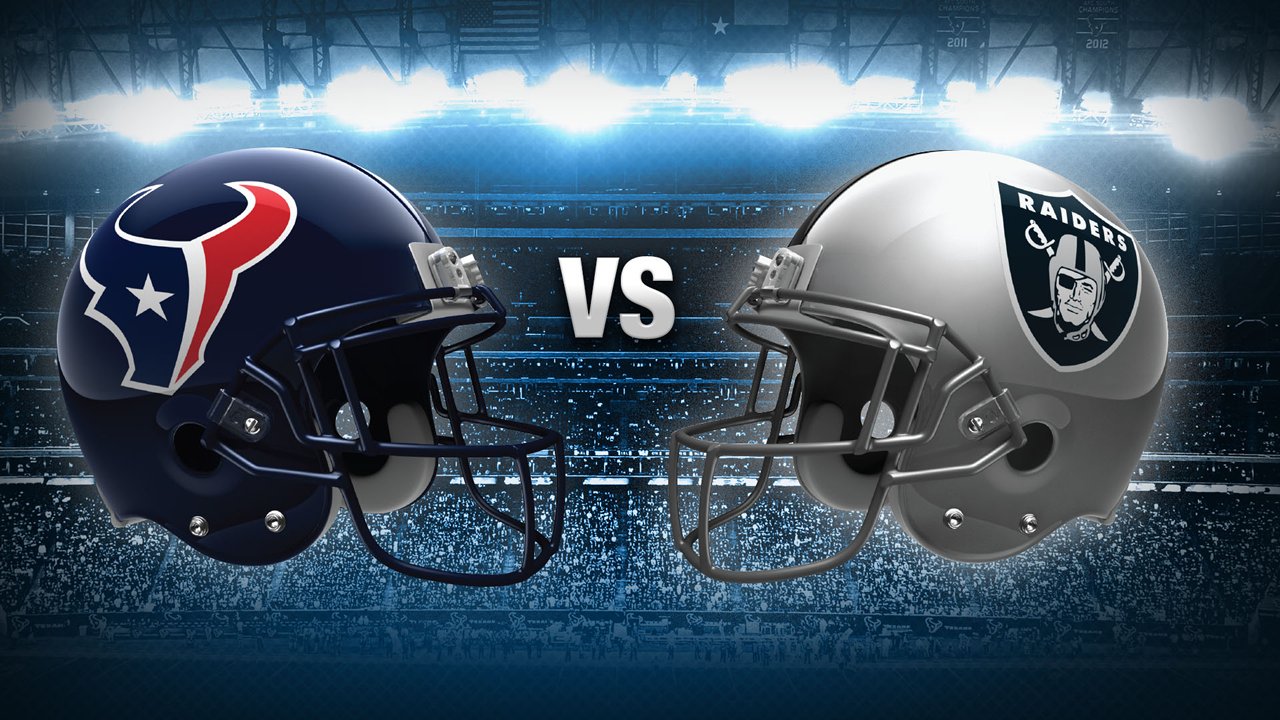 The last time the Oakland Raiders made it this far was back in 2002; yet, they didn't get to this point in their best shape since they suffered a horrible loss on Sunday to the Denver Broncos 24-6.
The Texans didn't do that well either, they were defeated by the Titans 24-17.
Both these teams are having quarterback issues and they are not the same teams that met back in week 11 when Oakland managed to win and cover.
Betting on Oakland
There is no denying that the Raids have a few players to thank for making it to this point, among them young quarterback Derek Carr, wide receivers Amari Cooper and Michael Crabtree; defensive end Khalil Mack and running back Latavius Murray have all played their part in the team's success.  The problem for the Raiders now is that they lost Derek Carr over a week ago and for the rest of the season, he was replaced by Matt McGloin on Sunday and he too suffered an injurie after an encounter with Broncos' defensive lineman Jared Crick. McGloin is now a doubt for Saturday game, which needless to say puts the Raiders in a very vulnerable position, which is a shame, after all the efforts and progress made throughout the season; their other choice is Connor Cook, who played his first game in the season last Sunday replacing McGloin, and we all know how that went. The weight now will fall on the rest of the team to make things work for the Raiders.
Betting on Houston
Houston Texans are also experiencing quarterback problems after Tom Savage suffered a concussion, he is in doubt for Saturday and it may come down to Brock Osweiler starting. Texans strength for this game is their home advantage and their defense, Texans have struggled with their offensive game all through the season, we've touched on this before; this is one of those situations where the pieces simply don't fit well together and that is Texans biggest weakness and biggest challenge, even against a diminished Raiders.
Odds for Texans vs Raiders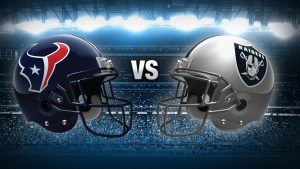 The line is of -3 for the Houston Texans and a total of 36. This is a tough game to predict specially with the QB situation still up in the air. Raiders have the better offensive game and Texans have a stronger defense, I do believe however that Oakland are enjoying having been able to get this far, and thus, they will make the best of it, I also think their team structure is better and for that my pick is for the Raiders to pull the upset.
Take advantage of the last few weeks of NFL action, bet every game at AceSportsbook.com, from anywhere you want any time you want. Live betting is also available! Get the best pro football odds and the most secure online betting experience.