Road Underdogs: Cowboys vs. Steelers
November 12, 2016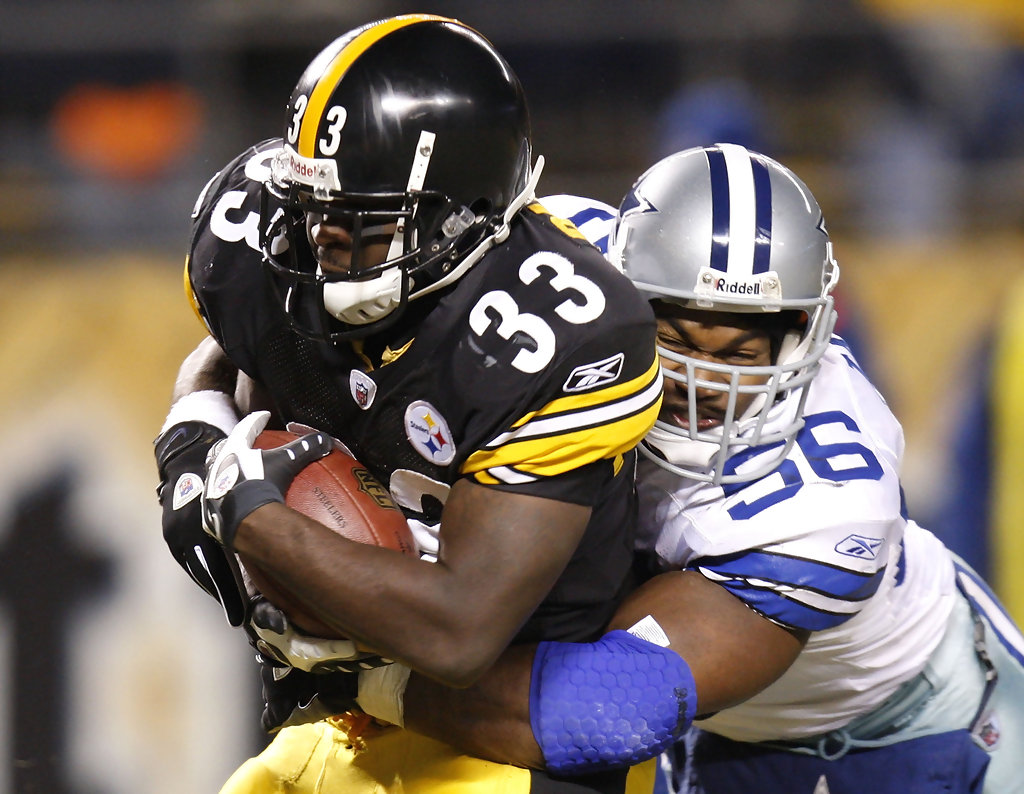 All eyes are on the Dallas Cowboys who travel to Pittsburgh this Sunday to play against the Steelers. Look for this game to be a challenge for both teams.
Pittsburgh
The Steelers have lost 3 games in a row, against Miami in game 6 where quarterback Roethlisberger injured his meniscus, week 7 brought a loss at home to the Patriots and most recently, against the Baltimore Ravens in week 9.
After his injury, Ben Roethlisberger was expected to be out for 4 to 6 weeks, but he returned under center last week to play against the Ravens. Needless to say, he did not perform as expected, the Steelers only managed to get 14 points against Baltimore while allowing 21. My feeling is he is taking one for the team, who does not have a reliable backup quarterback, and seems to fall apart if he is not on the field. Regardless of his motive for returning to the game much earlier than expected he does not give the impression of being healthy, and therefore his game suffers which is good news for Dak Prescott and Co.
With these recent losses, the Steelers are now 4-4, yet they managed to be the favorites in this game against one of most surprising teams in the league this season. The Cowboys opened as 2.5 road dogs at AceSportsbook.com this week. I for one was a bit surprised about this, but then again playing at Heinz Field in Pittsburgh is always intimidating and maybe the powers that be are counting on Prescott to fold under the pressure.
Although, that is certainly a possibility it seems unlikely, Dallas has been playing well all around, they have won games as a combined effort of a stellar defense and a decent offence which only seems to get better week after week. Maybe Dak Prescott is trying to carve a name for himself before the imminent return of Tony Romo, who by the way was a full participant in this week's training sessions, however it is not expected he will play on Sunday against the Steelers.
Dallas
The Cowboys are the revelation team this season at least so far, not only do they have Dak Prescott under center, but running back Ezekiel Elliott another rookie has been torching his way through any defense he faces. He currently leads the league with 891 rushing yards, and you can bet he will be trying his best to break the 1000 rushing yard mark this Sunday, something that is not as hard as it sounds, he already has 4 games where he rushed for more than 100 yards, and with Pittsburgh allowing an average of 99.6 rushing yards per game this seems more likely to happen than not. Add that the last time he had a 100-yard rushing game was October 16th, and what you get is that he is due for another one. Make sure you bet that prop folks.
Game Prediction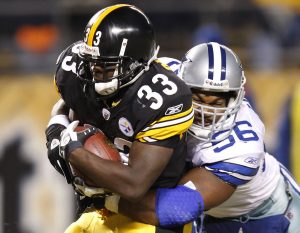 Defensively, Dallas has always been good it was their offense that had problems year in and year out, but this year the defensive lineup has stepped up their game. Now this week will pose a challenge due to injuries in their secondary, including safety Barry Church and cornerback Morris Claiborne, but this Dallas team has faced challenges in the past this season and has successfully overcome them every time, I see no reason to think this week will be any different against the Steelers.
I like the idea of getting points on Dallas, so I say go for Dallas +2.5.