San Diego Chargers vs. Denver Broncos – The Rematch
October 29, 2016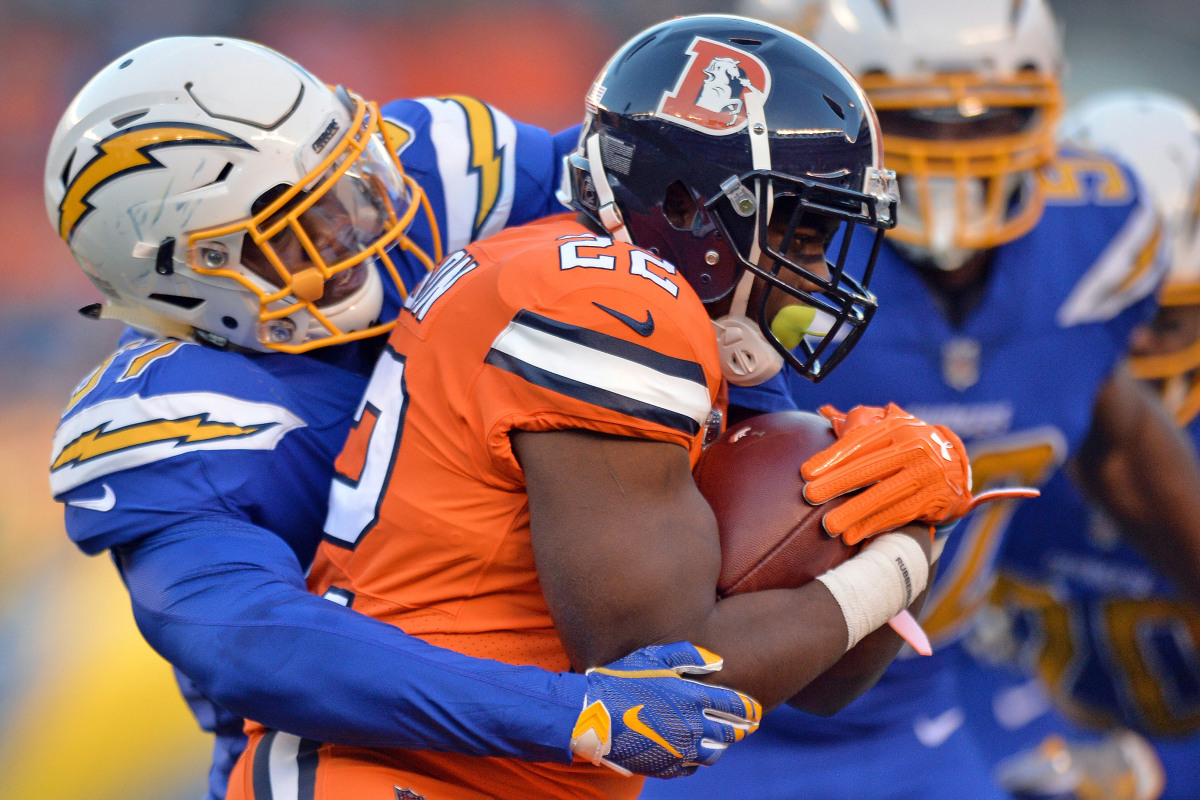 The San Diego Chargers played the Denver Broncos just two weeks ago. The two franchises will meet again this Sunday at Sports Authority Field in Denver Colorado.
As you may recall, the Chargers beat the Broncos in week 6, starting the team's 2 game winning streak. They fought hard and won against the Atlanta Falcons 33-30 last week. It is not so much the fact that they won the game, it was the tour de force effort to come back while being down by 17 points to tie the game and win in over time. The Chargers can't be anything but happy and proud right now.
They will need all the momentum they can get though, as they try to beat the Denver Broncos for a second time in 3 weeks. Seriously, was this an oversight on behalf of the NFL?
The Broncos came back with a vengeance last week in their game against the Texans, they won that bout 27-9. I believe this win was personal for them as they were playing against their former team mate Brock Osweiler, well I guess they showed him.
This week it will be personal for them as well, they won't look kindly on the Chargers after losing to them already this season, and frankly they can't afford to lose to them again. Denver is currently 5-2 while the Chargers are 3-4. If Denver loses they risk their chance at the post season.
The Broncos will have head coach Gary Kubiak on the sidelines this time, Kubiak was absent in the previous game against San Diego due to a health problem. This should add some confidence to the team, whether it will be enough remains to be seen.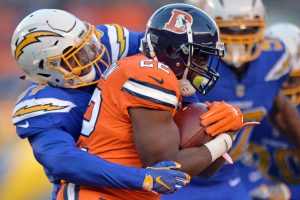 Phillip Rivers is a tough quarterback, he has the ability to bypass just about any defense, however, the Broncos aren't just any defense, they are one of the best, they are only allowing 16.7 points per game while only giving up 175 yards per game. Rivers only managed to get 178 passing yards and a touchdown during their last meeting, his saving grace was not throwing any interceptions. I am confident that the Broncos defense will get to Rivers in this game with Von Miller and his mates sacking Rivers early and as often as they can.
I also have a feeling that being under so much pressure from the defense, Rivers will have a couple of turnovers in this game and much like last time he won't be able to get to many passing yards.
Having to play at Sports Authority Field in Denver is though for anybody, the Broncos lost here against the Falcons in week 5, but they do have a strong record at home, which will add pressure to the Chargers.
As long as the Denver Broncos defense does what it does so well, prevent the opponent from scoring, and if Trevor Siemian can hold on the ball – I am being somewhat unfair here, the rookie quarterback hasn't thrown an interception since week 2 – then Denver should have no problems winning this game at home.
According to the latest NFL odds at Ace Sportsbook the Broncos are 6 point favorites, I have no problem with this, in fact I feel Denver will cover the spread and then some, hey they may even win the game by two touchdowns.