TNF Week 9 Preview: Atlanta Falcons vs. Tampa Bay Buccaneers
November 2, 2016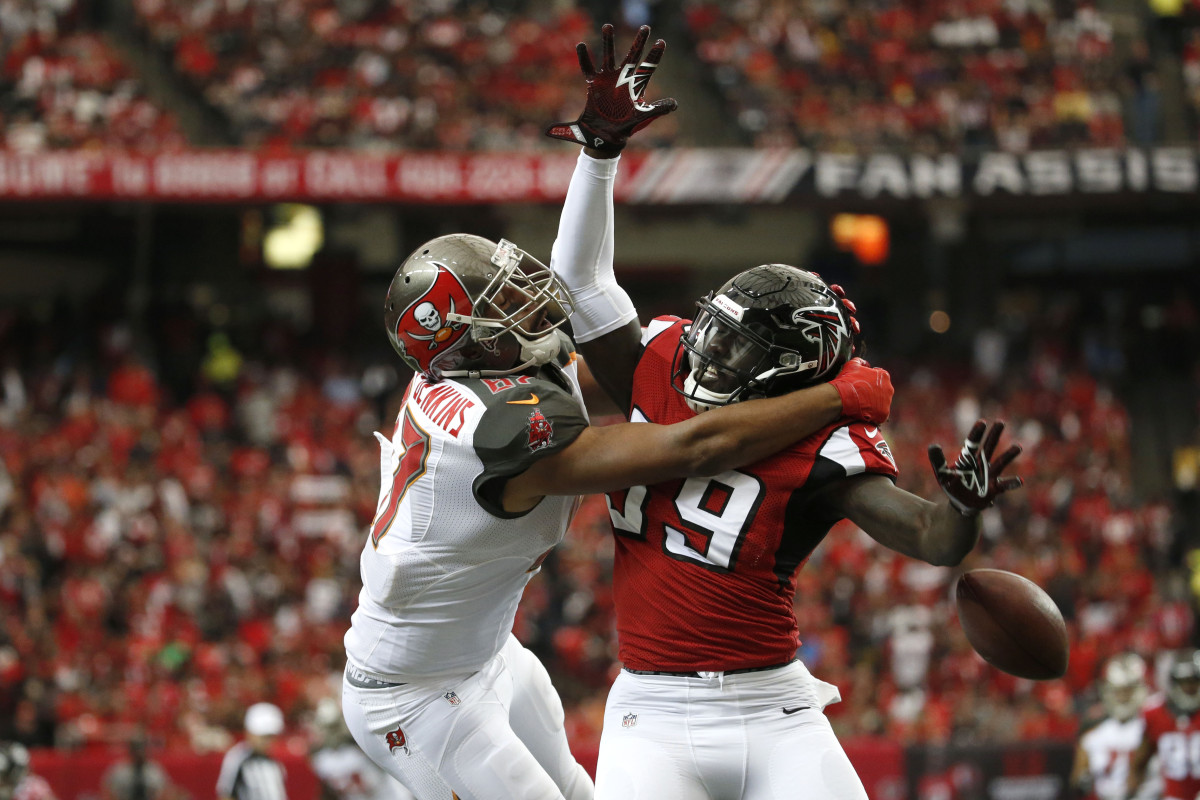 As we reach week 9 of the NFL season 2016 games are more determinant, this Thursday, November 3, the NFC divisional matchup between Falcons and Buccaneers is one of them.
AceSportsbook.com is ready to take your action in a week of many exciting NFL games, so get ready for our picks and place your bets.
Betting on Atlanta Falcons
Falcons are coming off of a 33-32 win over the Green Bay Packers, breaking a two game losing streak and are 5-3 so far in the season. Quarterback Matt Ryan is the strong piece in the Atlanta Falcons game, he has been doing a great job of leading his team to success with the help of a strong offensive team that has been scoring on average 32.8 per game. Atlanta's weakness is their defense; they are giving away an average of 28.9 points per game.  Falcons are in a good place right now, motivated after a deserved win over a tough team; the last time they faced Tampa Bay they lost, and they should want to take advantage of this opportunity to revenge that loss. Between Ryan, receiver Julio Jones and Mohamed Sanu, the Falcons have found a strong gameplay, however, Jones has a knee injury and has had limited participation in practice.
Betting on Tampa Bay Buccaneers
The Buccaneers will be playing at home, but they are coming from a 30-24 loss to the Raiders after winning the two games prior. They need to bounce back; they have beaten the Falcons before and they want to do it again. Buccaneers are scoring an average of 21.7 points per game, while its defense is conceding 27 points per game average; as a whole the team does barely "O.K." it has its moments of greatness but then it just fades away. Buccaneers are 3-4 so far on the season, quarterback Jameis Winston has done a fine job so far but he will need to give his best effort in this game to allow his team to survive, Atlanta's defense is beatable, the problem is that Tampa Bay's offense has to find a way to beat it using their home advantage. Running back Doug Martin is still out due to a hamstring injury, Jacquizz Rodgers who has been filling in for him is caring for a foot injury and did not participate in practice Monday or Tuesday, which means he is likely not playing Thursday this will put the Buccaneers in a difficult position.
Falcons vs. Buccaneers Odds:
Atlanta is the favorite at -3.5
Total is sitting at 51
The last three times these teams have played Tampa Bay has come out the winner; yet, on paper the Falcons are the better team, they've face tougher teams than Tampa Bay, (Green Bay and Seattle), and even when they will be on the road this week they should be able to handle an inconsistent Tampa Bay.
Pick: With this spread I'll take the Falcons and the over.
Remember, place your bets on NFL at Ace Sportsbook.