Golf Fans Have a Busy Weekend Ahead
April 18, 2016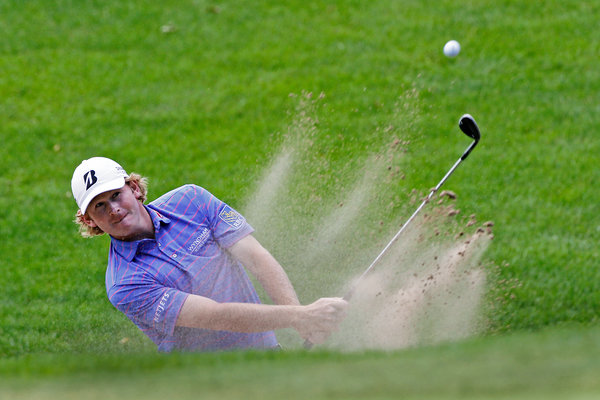 For all you gamblers out there, keep in mind this is a great weekend to bet on golf, the 2016 RBC Heritage PGA Tour is coming to an end this Sunday, April 17, and favorite to win Jason Day is tied for the lead sharing the spot with Kevin Chappell and Charley Hoffman; the windy conditions that affected Day's play at the Masters seem to be once again playing against him. If the Aussie golfer manages to win the RBC Heritage it will mean his third title of the year and his seventh trophy in his last 15 Tour starts. Some big names missed the cut and we won't have them around this weekend, among them: Paul Casey, Graeme McDowell, and Brandt Snedeker.
This weekend also brings you the final of the European Tour Real Club Valderrama Open de España, another great opportunity to bet on golf, in this case, home favorite Lorenzo Larrazábal has taken the lead followed by England's Andrew Johnston.
If you enjoy betting on golf you have plenty of events coming up in the next few weeks so start checking out stats and following the rankings, so you can place your action, below you will find the PGA tour events for the next four weeks:
April 21-24: Valero Texas Open in San Antonio, TX
April 28- May 1: Zurich Classic of New Orleans in Avondale, LA
May 5- May 8: The Wells Fargo Championship in Charlotte, NC
May 12-May 15: The Players Championship in Ponte Vedra Beach, FL
Play with the pros
AceSportsbook.com offers great options to bet on golf, whether you prefer odds to win or matchups, if you already have an account and you are golf enthusiast, make sure to fund it this weekend, if you still don't have an account you have time to get one set up, it's fast and simple and any of their customer service agents can assist you in the process, as a bookie agent, your players can play online 24/7 or over the phone, if you prefer, make sure to ask about their bonuses and promotions, golf is just one of the many sporting events offered by Ace Sportsbook Software and you'll find that their system is very easy to use and their agents are incredibly helpful.
Since 1998, www.AcePerHead.com has been one of the pioneers in the pay per head business, enables bookies agents to set and operate their sports betting business online.
If you are new to online gaming and this is your first time betting on golf we recommend that before making your wagers you take your time to review the players' stats and information, for instance, no player ranked No. 1 in the world has won the RBC Heritage since Day's fellow Aussie Greg Norman in 1988. Day and Chappell have met before when Day beat Chappell by a stroke at Bay Hill in March, however, the sixth-year pro-Chappell is still looking for his first win.
With the US Open in mid-June and the PGA championship scheduled for July 31st there is nonstop action in Golf, get your odds to win bets in early and don't miss this great chance to add excitement to the game and put some extra money in your pocket.
If you are looking to be a successful bookie agent then you should give a call to the free bookie software provider in the industry, Ace Per Head, at 1-800-909-5193 and get set up immediately for a cost as low as $10 per active player a week.