Calgary Flames vs Toronto Maple Leafs
April 13, 2021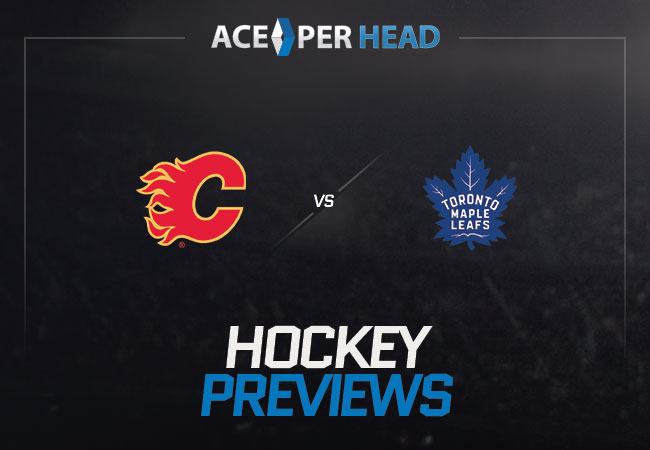 This Tuesday night the Calgary Flames host the Toronto Maple Leafs for a night of action-packed Hockey.
The Toronto Maple Leafs are playing with a stellar record of twenty-eight wins, ten losses, and three draws. So far Toronto has amassed twenty-seven goals while on the power-play which is the fourteenth best in the NHL. They have taken 1,276 shots which is sixth in the NHL, and have let their opposition hit 1,170 shots on net. Also this season the Maple Leafs have amassed 138 goals, fifty-nine points, and they are currently sitting on a points percentage of .720. Toronto has been on the power-play 116 times and has granted their opponents 109 power-play opportunities. They are sitting on a save percentage of ninety-one percent, and a penalty-kill rate of seventy-eight percent. So far this season they have given up 105 goals to the opposition, and twenty-four of them were when they were playing shorthanded. Pay Per Head Services To Attract New Customers.
The last time the Maple Leafs took the ice they beat the Ottawa Senators 6-5. Toronto had one power-play chance, but couldn't make it work. The Corsi for Toronto in this game was fifty-seven percent, and a Fenwick of fifty-seven percent. This shows that overall the Maples leafs had an efficient, and good performance in this game. Lastly, the Maple Leafs notched thirty-eight shots on the Senators, but only six of them found the back of the net. The Maple Leafs have David Rittich listed as the starter for them. In his career, he has given up 333 goals and is letting in an average of three goals per game. He has started in 118 games and has a good start fifty-six percent of the time he is in net. So far he has accumulated sixty-six good starts. Rittich has a professional record of sixty-three wins, thirty-nine losses, and fifteen draws in his 7,068 minutes in net. In his NHL career, he has a save percentage of .908, facing 3,602 shots and making 3,269 saves. The host the Calgary Flames are playing with a record of seventeen wins, twenty-one losses, and three draws. The Flames opponents have amassed 132 power-play tries, and they have netted twenty-six goals in those tries. Calgary has taken 1,223 shots, and they have faced 1,204 shots on net as they sit on a .898 save percentage. Calgary has allowed ninety-seven goals at even strength, while they have earned eighty on offense. Calgary has also had 135 power-play chances and has recorded twenty-seven goals in those tries. A Good Bookie Software System Will Help You Win
The Flames have recorded thirty-seven points, as well as 107 goals which are twenty-fifth best in the NHL, and they have conceded 123 to their opponents. The Flames are coming off a hot victory against the Oilers where they won 5-0. Calgary amassed eighteen face-off wins and lost twenty-seven attempts to win the puck. The Fenwick for the Flames in this game came in at fifty-eight percent, and the Corsi was fifty-five percent. These statistics displayed that the Flames had an impressive offensive outing and game plan in this victory. Overall they had to serve eight minutes in the penalty box, and they went one for four on the power-play. Bookie Software. Then the Flames were able to record five goals on their thirty-two shots on net. If the Flames want to win this game they are going to have to keep playing as strong as they have been because this Maple Leafs team is as competitive as them. The man in net for the Calgary Flames is Jacob Markstrom, he has a professional record of 123 wins, 132 losses, and thirty-four draws in his 301 games in net. He has let in a total of 801 goals in his pro hockey career and is currently letting in an average of two goals per game. Markstrom has faced 8,871 shots while being able to stop 8,070 of those tries, he currently sits on a save percentage of .910. Out of his 285 starts in net, Markstrom has had 146 good starts, for a phenomenal start percentage of .512 percent. When all is said and done both of these teams are dominant amongst the Canadian NHL teams, and it could go either way in this Tuesday night hockey night in Canada. Sports Betting Software and Its Impact on the Sportsbook Industry.
At AcePerHead.com our pick to win this game against the spread is going to the Toronto Maple Leafs, and to take the Under. With the introduction of a greater variety of hockey prop bets, alternative lines, and live betting, Ace Per Head is revolutionizing the way people bet on hockey.
The easy-to-use NHL betting software platform that is available to all mobile devices makes betting on the go safe and fun for all players. How Can Online Bookmakers Benefit From Pay Per Head Services?