Chicago Blackhawks vs Columbus Blue Jackets
April 12, 2021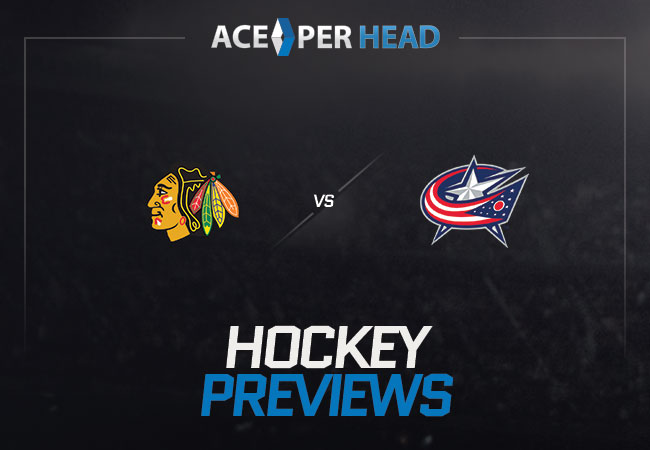 7:00 p.m. @ Nationwide Arena
This Monday night the Columbus Blue Jackets host the Chicago Blackhawks for some rough and rowdy hockey action.
Columbus is playing with a record of fifteen wins, twenty losses, and eight draws, as well as amassing ninety-three goals while at full strength and have recorded fourteen goals while on the power-play. The Bluejackets have taken 1,251 shots this season which is the ninth-best in professional hockey, and they have let the opposition get 1,367 shots off. Overall the Columbus Blue Jackets have 107 goals, thirty-eight points, while they have been on the power-play 100 times. The Bluejackets have a penalty kill rate of seventy-eight percent on the 105 tries they have given up tp their opponents and own a save percentage of ninety percent. Columbus has given up 138 goals, and twenty-three were while they were playing man down. On their last trip to the ice, they suffered a tough loss to Chicago. Sports Betting Industry: 10 Key Things to Know About Sports Betting.
The Fenwick for Columbus came in at fifty-four percent, and the Corsi rate is sitting at fifty-nine percent. These stats show that the Blue Jackets had an average performance in this contest. They went 0-1 on their only power-play opportunity, as well as putting twenty-six shots on the net and three of them found the back of the net. In net for the Blue Jackets is Joonas Korpisalo, who has a professional record of sixty-nine wins, fifty-four losses, and twenty draws in a total of 156 contests. Korpisalo has faced 4,410 shots and has stopped 3,997 of them, giving him a save percentage of .906. He has started in 143 games, and out of those starts, only seventy-one of those starts have been good. Pay Per Head Services – How Can They Help Me?
Lastly, the Goaltender for this Columbus team has been on the ice 8,860 minutes, and has let in 413 goals total in his career, and is letting in an average of three goals per game. The challengers the Chicago Blackhawks are playing with a record of nineteen wins/ eighteen losses, and five draws. The Blackhawks have knocked in 116 goals this season which is the seventeenth best in the league. How To Run a Sports Betting Website That Players Love.
This Chicago team is sitting with forty-three points, and a points percentage of .512. they have amassed 131 power-play chances and netted thirty-two goals in those tries. The Blackhawks have relinquished ninety-nine goals at full strength, and they took 1,233 shots while saving .907% of the 1,307 shots attempted against them. Lastly, they have granted their opponents 116 power-play chances, and have given up thirty-one goals. The last time the Blackhawks took the ice they came out on top of the Blue Jackets with a 4-3 win. The Corsi was forty-one percent, and the Fenwick was forty-five percent. Chicago had to serve ten minutes in the penalty box and had a strong offensive game against Columbus. The Blackhawks totaled twenty-five face-off wins, and they lost twenty-four attempts to possess the puck. Sports Betting Rules: 5 Key Things to Know About Sports Betting.
Lastly, they went one for five on their power-play opportunities, and they scored four out of twenty-four shots on the net. The man in net for the Blackhawks is Kevin Lankinen, he has let up eighty-four goals total and is letting in an average of two goals a game. He has played in a total of thirty games in his NHL career for a total of 1,813 minutes on the ice. Lankinen has a pro record of fifteen wins, eleven losses, and four draws. In those games, he has amassed a save percentage of .915 in his thirty starts and has seen 991 shots, and stopped 907 of those attempts. Lastly, he has recorded seventeen good starts out of thirty, holding a good start percentage of .567. Both of these teams have been playing tough, and like competitors. This has been an exciting series to watch between the two teams but the only one can be victorious. Essential Bookmaker Software for Gambling Businesses.
At www.AcePerHead.com our pick to win this game against the spread is going to the Columbus Blue Jackets, they have what it takes to bounce back and win this Mid-West Battle.
Chicago Blackhawks:
Columbus Blue Jackets: