Colorado Avalanche vs Anaheim Ducks
April 9, 2021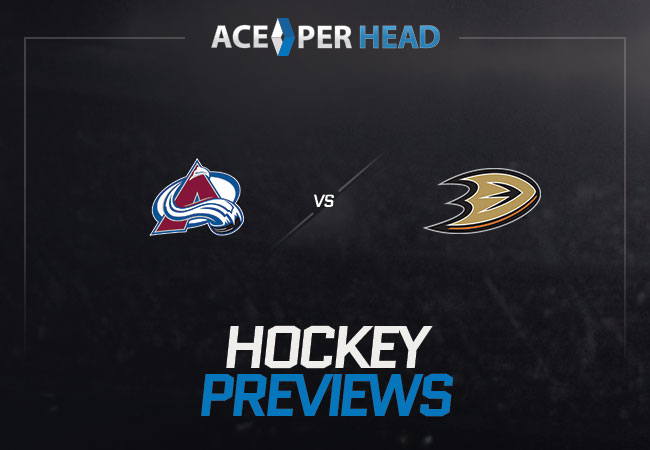 The Friday the Colorado Avalanche and the Anaheim Ducks are set to battle it out at the Honda Center.
The Anaheim Ducks are the hosts in this matchup and they are currently playing with a record of twelve wins, twenty-one losses, and seven draws. The Ducks have amassed ninety-one goals, and thirty-one points for the season. So far they have given up 129 goals to the opposition, and twenty-seven of those goals were while they were shorthanded. Anaheim has been on the power-play eighty-seven times this season and has scored ten goals while on a power-play. How to Become a Bookie.
The Ducks have taken 1,086 shots so far this season, while they have given up 1,209 to their opponents. Lastly, they have given their opponents 115 power-play chances, and are sitting on a PK percentage of seventy-six percent, and a save percentage of eighty-nine percent. In their last game, the Ducks played the Sharks, and Anaheim went home with a victory of 5-1. On their one and only power-play opportunity the Ducks were able to convert, and on thirty-four shots, five of them found the back of the net. The Corsi rate for the Ducks was fifty-five percent, showing that this Anaheim team had a day and an excellent showing on offense. While the Fenwick for the Ducks in this contest was fifty-three percent. The man protecting the crease for the Ducks was John Gibson, he has a record of 147 wins, 115 losses, and thirty-nine draws for a total of 313 professional contests. Out of those 313 games he has amassed 305 starting assignments and has had 170 quality starts in his career. He has seen 9,191 shots against him and has stopped 8,427 of those shots, for a save percentage of .917. Overall he has relinquished 764 goals and is letting in an average of two goals per game in his altogether 17,902 minutes of ice time. How to Create a Betting Website: A Beginner's Guide.
The Colorado Avalanche is playing with a record of twenty-six wins, nine losses, and four draws. The Avalanche have amassed 140 goals so far this season which is ranked first in the NHL, while they have surrendered ninety-four. Colorado has a total of fifty-six points for a points percentage of .718 and has been on 147 power-play opportunities this season, finishing on thirty-five of those tries. At full strength, they have earned 105 and have conceded seventy-three goals. Colorado has taken 1,377 shots while facing up 978 shots, and they sit on a save percentage of .904. While the Avalanche has let their opponents collect twenty-one goals on 127 attempts. The Avalanche suffered a tough loss on their last trip out to the ice when they lost 8-3 to the Minnesota Wild. In this game Colorado lacked offensively, only connecting on three of thirty-two shots. Also on their seven power-play attempts, they were only able to convert twice. Colorado had to sit twenty-eight minutes in the penalty box, while the Corsi rate was sixty-seven percent, and the Fenwick was sixty-seven percent. At the face-off circle, they collected twenty-eight wins and lost twenty-three opportunities to possess the puck. The man in net for the Avalanche is Philipp Grubauer, in his 11,300 minutes on the ice he has faced 5,555 shots and has made 5,110 saves for a save percentage of .920. In total, he has let up 445 goals in his career and is currently letting in two goals per game. His professional record is 103 wins, sixty losses, and twenty-one draws playing in a total of 207 games. Grubauer has started in 180 games and has had a good start in 107 of those games for a quality start percentage of .594. How to bet on sports for beginners.
This Western Conference battle is sure to be a fierce one, the Colorado Avalanche has been on fire this season, and is looking to bounce back after the last game's loss. Also, the Ducks have been struggling immensely this season and after their last win, will they be able to stay hot and steal this one from Colorado?
Our pick at AcePerHead.com to win this game against the spread is going to Ryan Getzlaf and the Anaheim Ducks.
Colorado Avalanche:
Anaheim Ducks :