Colorado Avalanche vs St. Louis Blues
April 14, 2021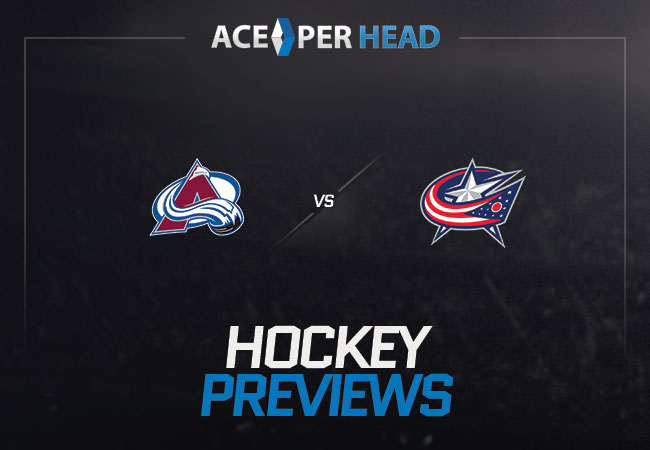 7:30 p.m. @ Enterprise Center
This Wednesday the Colorado Avalanche travel to St. Louis, Missouri to take on the Blues for some NHL action.
The St. Louis Blues are going into this contest with a record of nineteen wins, sixteen losses, and six draws. The Blues have scored twenty-two goals while having more men on the ice, which is the twenty-first best in the NHL. St. Louis has taken 1,228 shots on net, and has allowed their opponents to put 1,227 shots on them. This season the Blues have amassed 117 goals, forty-four points, and hold a points percentage of .537. They have been on the power-play 119 times, and have let other teams be on the power-play 130 times this season, while they sit on a penalty-kill of seventy-six percent, and a save percentage of eighty-nine percent. The Blues opponents have also scored 126 goals, and thirty-one of those goals were while the Blues were playing a man down. In their last skirmish, the Blues beat the Minnesota Wild by the score of 3-2. The Corsi percentage for the Blues came in at sixty-one percent, and it states that this St. Louis team got the victory but was a very average win. Then the Fenwick was sixty-two percent. On power-plays, the Blues had three chances and were only able to convert on one. Best Bookie Software.cabanova.com.
Lastly, the Blues managed to put thirty shots on net and walked away with three goals. In net for the Blues is Jordan Binnington, he has amassed 2,827 saves on the 3,089 shots taken against him, and he is currently sitting on a save percentage of .915. In his professional career, Binnington has a record of sixty-six wins, twenty-nine losses, and thirteen draws in his 113 appearances. He has started un 109 games, and out of those starts, he has a good start rate of fifty-nine percent, killing it in sixty-five of his starts. Currently, he is letting in an average of two goals a contest and has let in 262 goals overall in his career. Then the challengers are the Colorado Avalanche who are currently playing with a stellar record of twenty-nine wins nine losses, and four draws. The Avalanche have put 1,469 shots on net, while facing 1,068 shots own a save percentage of .909. Their challengers have had 135 power-play chances, and have given up twenty-two goals on those power plays. Bookiesoftware.mystrikingly.com.
This season Colorado has 150 goals, sixty-two points,  while they have conceded 150 goals. This Avalanche team is ranked first in the NHL for goals scored and goals allowed. While Colorado has been on the power-play 158 times they have converted on thirty-seven of those tries. The last time they took the ice the Avalanche beat the Coyotes 4-2. Colorado won twenty-three face-offs, and lost twenty-five tries to possess the puck. The Fenwick was thirty-seven percent, and the Corsi came in at forty-three percent. In this game, they had to sit 12 minutes in the penalty box, while they were on the power-play four times and netted one while they were playing a man up. The Avalanche performed well offensively in this game and put four in the back of the net out of their twenty shots. The man in between the pipes for the Colorado Avalanche is Philipp Grubauer, he has played in a total of 208 professional games for 11,360 minutes of ice time. His record is 104 wins, sixty losses, and twenty-one draws. He has started in 181 games, and out of those starts, he has performed successfully in 108 of those starts for a good start rate of .597 percent. So far this season opponents have been averaging two goals a game against Grubauer, and he has let in a total of 447 goals in his career. Opponents have taken 5,592 shots, and he has saved  5,145 of those tries while in net, giving him a save percentage of .920. This sure is going to be an exciting battle between the Colorado Avalanche and the St.Louis Blues. On paper, the Avalanche looks like a better team, but these Blues are a competitive team to watch and could give Colorado a run for their money. Bookiefordummies.wordpress.com.
At www.AcePerHead.com our pick to win this game against the spread is going to the Colorado Avalanche.
Colorado Avalanche:
St. Louis Blues:
Top PPH Bookmaking: