Edmonton Oilers host the Ottawa Senators
March 12, 2021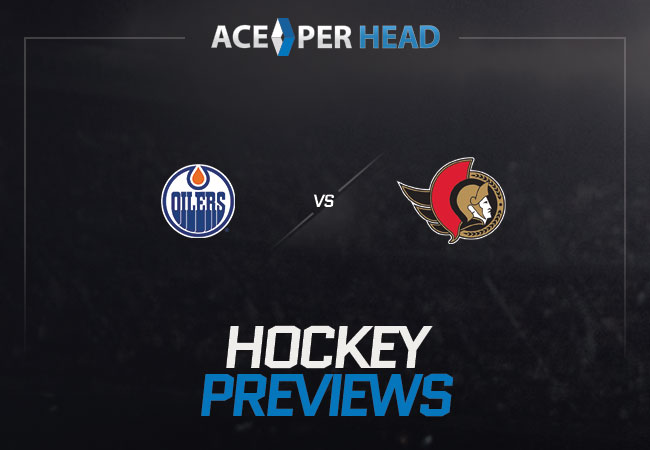 The Edmonton Oilers and Captain Conor McDavid face off against Ottawa this Friday for Hockey Night in Canada. The favorites in this game are the Oilers and they are playing with a record of seventeen wins and eleven losses, while the last time they took the ice they played Ottawa and walked away with a victory. In this win, the Oilers knocked in seven goals, and they took thirty-six shots on the net. The Corsi rate for this game is fifty-one percent, and a Fenwick rate of fifty-eight percent. Edmonton had a day in this game, and you don't need stats to see that. They even converted on two of four power-play opportunities. Edmonton has shot the third-most shots in the league with 873 shots while giving up 885 shots and they have a shooting percentage of ten percent. While they have a penalty kill rate of seventy-six percent, they also gave up twenty goals when playing a man down. They have been on the power play ninety-four times and have converted twenty-five times while playing with a man up, which is the third-most in the NHL. This season, the Oilers have scored ninety-three goals and have let the opposition score eighty-three goals. To this point in the season, this Edmonton team has accrued thirty-four points and you could contribute this to Mike Smith in Net and Conor McDavid leading them on the offensive side of the ice. Mike Smith has made 16,525 saves while he faced 18,124 shots against him. He has an overall save percentage of .912. Mike Smith has a professional win/loss/draw record of 270 wins, 250 losses, and seventy-four draws for a total of 622 career games. Smith has started in 581 games and has amassed a total of 35,494 minutes on the ice. Smith has made a good start in 309 of those starts, putting him over .500. Smith is letting in an average of 2.5 goals per game and a career of 1,599 goals.
The opponents the Ottawa Senators are currently playing with a professional record of nine wins, nineteen losses, and one draw. Unfortunately, they are going to need a huge boost to come back from an embarrassing 7-1 loss to the Oilers, and now they are coming back for more. You could contribute this loss to Ottawa's brutal offensive performance, as they were only to score on one of the twenty-two shots. Also, they need to do better on offense, because when on the power-play they weren't able to convert on their only opportunity. The Senators only served two minutes in the penalty box. The Corsi rate for this game for the Senators was forty-nine percent, and the Fenwick rate was forty-two percent. At the face-off circle, the Senators took home twenty-two face-off wins and lost thirty times to possess the puck. Ottawa has scored seventy-five goals which have them at sixteenth in the NHL for goals scored, and they have surrendered 115 so far to the opposition. So far this season they have nineteen points, and the Senators' opponents have had ninety-five power-play chances and scored twenty-five goals on the Senators. Ottawa has had ninety-four power play opportunities and has scored fourteen times a man up. Ottawa has also taken 917 shots and has faced 917 shots. The Man in net for the Senators is Matt Murray, he has a professional record of 124 wins, 65 losses, and 20 draws in a total of 221 games for 12,507 minutes on the ice. The opposition has scored 578 goals against Murray, and he is letting in an average of 2.7 goals per game. Murray has seen 6,485 and has grabbed 5,907 saves for a save percentage of .911. Murray had a good start in 109 games out of 213 starts which is over .500. At www.AcePerHead.com, our pick to win this NHL game against the spread is going to the Ottawa Senators. Hockey is a sport full of passion, speed, and aggression, it really is a wonder why it has taken so long for the sport to become more popular.
At Ace Per Head our rules for betting Hockey are as follows, For NHL gambling, at least 55 minutes of play needed for a bet to have action, including any play in overtime. Final scores (and thus winning and losing teams) include overtime. Regardless of the number of goals scored during the shootout portion of overtime, the final score recorded for the game will give the winning team only one more goal than the score at the end of regulation time. For Player Total Shot on Goal, Player Total Points, and Player Total Points, Stats acquired during an NHL Shootout are not considered, only those during regulation play. Three-way line, The game is official (action) after 55 minutes of play; NHL 3-way and European Ice Hockey are settled without overtime (60 minutes of play) (Away/Home/Draw). This wagering option does NOT include overtime or shootouts.
Ottawa Senators:
Total: 6.5-110
Edmonton Oilers:
Total: 6.5-110
Best Articles for Bookies: