Edmonton Oilers vs Ottawa Senators
April 7, 2021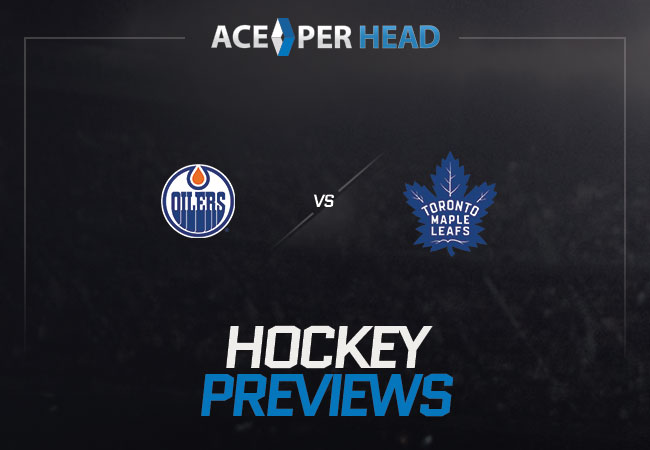 5:00 p.m. @ Canadian Tire Centre
The Edmonton Oilers are set to face-off against the Ottawa Senators at the Canadian Tire Center in Ottawa, Ontario for hockey night in Canada.
The Ottawa Senators are playing with a record of thirteen wins, twenty-two losses, and four draws this season. Ottawa has attempted 1,214 shots so far this season which is the third-best in the NHL, and they have let their opponents shoot 1,281 shots. The Senators have given 121 power-play chances to the opposition, and they own a power-play kill of seventy-seven percent, while they also own an eighty-nine save percentage. The Senators have recorded nineteen goals on 125 power-play chances, and they have amassed eighty-three goals at full strength. They have given up 145 goals to the opposition, and twenty-eight of those were when they were playing a man down. This Season Ottawa has thirty points and 102 goals, and the last time they took the ice they lost by a score of 4-3 to the Winnipeg Jets. In this game, they were granted four power-play opportunities and converted one goal while playing a man up. The Fenwick was thirty-four percent, and the Corsi was at thirty-five percent, and that says that Ottawa had an average performance. How to Select a Virtual Online Casino.
Lastly, Ottawa ended this game with twenty-three shots on goal and managed to dump three in the back of the net. The man in net for Ottawa is Filip Gustavsson protecting the net. Opponents are averaging two goals a game against him, and he has surrendered six goals total in his career. Gustavsson's good start percentage is sixty-seven percent and has two good starts in his career. Gustavsson has a professional record in the net of two wins, one loss, and one draw in his overall four games, starting in three of them for 199 minutes of ice time. He has seen 111 shots and has stopped 105 of those attempts against him, he owns a save percentage of .946. Betting Software For Bookies – How Can it Benefit You?
The challengers the Edmonton Oilers are playing with a record of twenty-three wins, fourteen losses, and two draws. The Oilers have 111 power-play chances so far this season, and they were able to finish on twenty-four of those tries. Edmonton has seen 1,206 shots, and they own a save percentage of .907, while Edmonton has taken 1,172 shots. The Oilers have been rewarded 125 power-play chances, and scored thirty-three goals. This season they have gathered forty-eight points, for a points percentage of .615. The Best Pay Per Head Services.
Lastly, the Oilers have ranked up 127 goals which is the sixth-best in the league, while relinquishing 112 goals to their opposition. The last time they took the ice the Oilers took a fat loss from the Canadiens, by the score of three-two. The Corsi for the Oilers in this contest was thirty-eight percent, Edmonton had a tough night offensively, and they had to serve eight minutes in the penalty box. The Fenwick for the Oilers in this outing was thirty-nine percent. They racked up fifteen wins at the face-off circle while relinquishing twenty-nine chances to possess the puck. Also, they went one for four on power-play tries, and they converted on two out of twenty-three shots on net. The man between the pipes for Edmonton is Mike Smith, he has let in a total of 1,621 goals so far this season and lets the opposition score an average of three goals per game on him. Reliable bookies services.
Smith has a professional record of 275 wins, 251 losses, and seventy-six draws for a total of 630 games. He has started in 589 games, and in those starts, he has amassed 314 good starts. His quality start percentage is .533, which is over .500 and great. In net Smith has faced 18,360 shots, and he has stopped 16,739 of those tries. He is the owner of a .912 save percentage in his 34,977 minutes on the ice. Overall Connor McDavid and the Edmonton Oilers look like the better team on paper, and Ottawa is in a slump so they better be ready to play if they hope to improve their home record tonight.
At AcePerHead.com our pick to win this game against the spread is going to the Edmonton Oilers.
The gambling industry is changing every day, having the experience and vision to identify where the next big moneymaker is coming from is what sets Ace Per Head apart from the competition. When you're dealing with NHL betting always keep Ace Per Head in mind, we are your one-stop-shop for everything a bookie needs. With the sharpest lines in the business and our A-1 customer service, our goal is to make the experience the best for our clients. In the words of "The Great One" Wayne Gretzky " You miss 100% of the shots you don't take", and in this case, you'd be crazy not to shoot your shot. Essential Bookmaker Software for Gambling Businesses.
Edmonton Oilers:
Ottawa Senators: