Florida Panthers vs Columbus Blue Jackets
March 9, 2021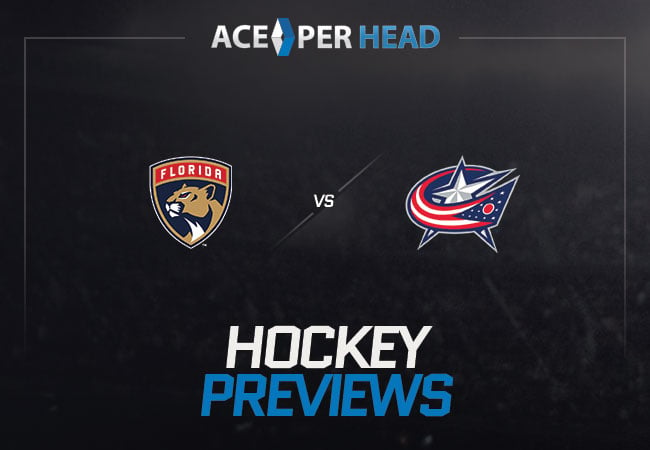 7:00 p.m. @ Nationwide Arena
The Columbus Blue Jackets plan to host the Florida Panthers in Columbus, Ohio to face off for some Tuesday night hockey action.
The puck is set to drop at seven as the Columbus Blue Jackets are currently playing with a record of ten wins, eleven losses, and five draws. The last time Columbus took the ice they played the Dallas Stars and took a terrible loss with a closing score of five to zero. The Corsi rate for this outing was forty-eight percent, and a Fenwick of fifty-two percent; this team had a very poor showing on both sides of the ice and need to make some drastic improvements. The Blue Jackets shot twenty-one goals on the net, having three power-play chances while scoring on none of those attempts. Find an interesting article for bookies, make money today!
Columbus has taken 741 shots on the net which is the thirteenth most in professional hockey while letting teams shoot 807 shots against them. They have been killing penalties seventy-four percent of the time out of the sixty-two power play opportunities they gave up. The Blue Jackets have earned sixty-eight power-play chances, and have scored on eleven of those tries, and have a total of sixty-eight goals under their belt. So far this season, Columbus is ranked at twenty-seventh for power-play goals in the National Hockey League. They've let in eighty-three goals so far this season and have let up sixteen goals while they are a man down, having twenty-five points so far this season. In net for the Columbus Blue Jackets is Joonas Korpisalo who is letting in an average of three goals per game and have let up 391 goals so far in his professional career between the pipes. As far as good starts go, he has started well in fifty percent of the games; he has started in for a total of sixty-seven out of 135 stars. His professional record is sixty-seven wins, fifty-one losses, and eighteen draws for a total of 8,235 minutes on the ice in 147 games. Korpisalo has made 3,772 saves in total out of the 4,163 shots taken against him and he has a save percentage of .906. The challengers, the Florida Panthers, are going into this matchup as the favorites, and are playing with a record of fifteen wins, five losses, and four draws so far this season.
The last time the Panthers took the ice, they lost to the Carolina Hurricanes four to two and are looking for a victory. The Corsi percentage for this matchup was forty-three percent, and a Fenwick of forty-three percent. Florida has to serve twelve minutes in the penalty box. This Florida Panthers team had a below-average performance offensively and they need to improve drastically on offense if they are hoping for a good season. Out of twenty-three shots, they only converted on two and weren't able to make anything happen on their five power-play attempts. At the face-of circle, they won twenty-two times and lost nineteen times to win possession of the puck. Here you can find a blog for bookies.
The Panthers have had seventeen power play opportunities with sixteen goals man up, which is 23rd in the NHL. They have faced 736 shots letting up sixty-eight goals with a save percentage of .908. Also, they have taken 818 shots. Florida has let up sixty-one goals to the opposition and has let up eighteen goals while being shorthanded seventy-three times. So far in this 2021 National Hockey League season, the Panthers have gathered thirty-four points, while having the eight most goals in the league with seventy-nine. In net for the Florida Panthers is Sergei Bobrovsky who used to be the star goalie for the opposing team the Blue Jackets, but they decided to part ways. Bobrovsky has a professional record of 286 wins, 174 losses, and 45 draws for a total of 29,912 minutes of playing time in 519 games. Over his career, he has started in 506 games, and in those games, he has had 286 good starts for a percentage over .500. Bobrovsky has made 13,969 saves on 15,239 shots taken against him for an overall save percentage of .917. He is letting an average of two goals in a per game this season and has let an overall of 1,270 goals hit the back of the net in his professional career.
At Ace Per Head our pick to win this NHL game against the spread is going to the Columbus Blue Jackets. Both of these teams are hot right now, and this for sure will be a rowdy and action-packed game. With the introduction of a greater variety of hockey prop bets, alternative lines, and live betting, www.AcePerHead.com is changing the way people bet on hockey. The easy-to-use NHL betting software platform that is available to all mobile devices makes betting on the go safe and fun for all players. Ace Per Head has been in the pay per head services business for decades, and we rank best in class year after year, based on growth and retention.
Florida Panthers:
Columbus Blue Jackets: